First listed on: 12 April 2018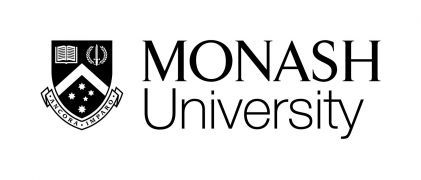 Senior Professional Designer - Revitalising Informal Settlements and their Environments (RISE)
Job No.: 577056
Location: Caulfield Campus
Employment Type: Full-time
Duration: 2-Years Fixed-term appointment
Remuneration: $85,538 - $93,819 pa HEW Level 07 (plus 17% employer superannuation)
Be inspired, every day
Enjoy the freedom to discover something new
Take your career in exciting, rewarding directions
There's a certain feeling you get from working at Monash University. It's the feeling that you're a part of something special. Something significant. So if you're looking for the next chapter in your career, it's here. You'll be given the opportunity to challenge yourself, build on your skills, and make a significant contribution to a workplace that's filled with energetic and inspiring people. Talent thrives here – and so do truly satisfying careers.
The Opportunity
• Exciting interdisciplinary, action-oriented project
MADA in collaboration with the Monash Sustainable Development Institute, other Monash Faculties, Stanford and Emory Universities in the United States is leading a 5-year interdisciplinary research project funded by the UK-based philanthropic group The Wellcome Trust and the Asian Development Bank. The Project will undertake water sensitive revitalisation of 26 urban slums across Indonesia and Fiji by bringing together researchers from architecture, medicine, engineering, urban design, science and social science disciplines, as well as a range of national and international industry and NGO partners. The project, titled Revitalising Informal Settlements and their Environments (RISE), will deploy a novel water-sensitive revitalisation approach and examine its environmental and human health benefits. This approach to slum revitalisation addresses the entire water cycle using decentralised, nature-based green infrastructure and housing improvements to bolster resilience and provide safe water, sanitation, flood protection and environmental stewardship. The project team will work closely with local communities to develop the research, design, delivery and building of local capabilities of this revitalisation approach. Please click here, for more information on RISE.
Senior Professional Designer (RISE) position:
The Senior Professional Designer is responsible for overseeing and delivering high-quality design services to support the operations of the Informal Cities Lab (ICL) with a focus on the RISE Project. ICL undertakes design-based research within the conditions of informality in developing cities. With a focus on the Asia-Pacific, the unit works collaboratively with interdisciplinary teams and international development stakeholders at the intersection of academic research and international development.
The Senior Professional Designer performs a range of significant and complex design activities that play a critical role in supporting the delivery of a number of project outcomes. This includes overseeing and undertaking design work including exploratory studies and preparing detailed design project proposals under the themes:
Water Sensitive City systems including water sensitive urban design and integrated water management
Integrated Urban design and architecture strategies and processes that can be replicated and up-scaled in informal settlement contexts.
Key responsibilities
Lead the technical production of drawing packages on tight timeframes
Develop and oversee the delivery of high-quality designs and design methodologies for the RISE Project including co-design frameworks, data analysis and reporting to meet project objectives, timeframes, protocols and regulatory compliance requirements
Provide specialist and technical input to RISE Project staff, including in-country teams and other stakeholders in the project
Provide a high-level administration for the RISE Project which may include providing advice on, and supporting; technical procedures, reports and data analysis
Provide support for budget management for the RISE Project, where required, including planning and developing budget reports
Build and sustain partnerships, collaborations and networks with clients, relevant research bodies and service providers
Building network by regularly meeting with research partners and partner organisations, industry bodies, and professionals from other disciplines including health and ecology
Key selection criteria
Education/Qualifications
The appointee will have:
a degree qualification in architecture, civil engineering or landscape architecture with extensive relevant industry experience
professional accreditation / registration in their field
Enquiries
Diego Ramirez-Lovering, Professor of Architecture, +61 3 9903 4138
Position Description
PD - Senior Professional Designer (RISE)
Closing Date
Friday 4 May 2018, 11:55 pm AEST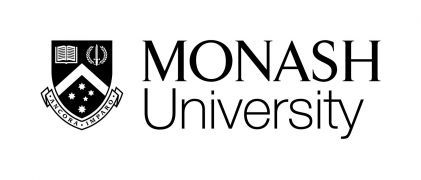 Closing Date:

04 May 2018
Location:

VIC - Caulfield East
Salary:

$85,538 - $93,819 pa HEW Level 07 (plus 17% employer superannuation)
Work Type:

Contract/Temp
Category:

Architectural
Civil