CSIRO PhD Top-Up Scholarship - Solar Powered Direct Air Capture (SP-DAC) - [Archived Advertisement]
First listed on: 06 August 2022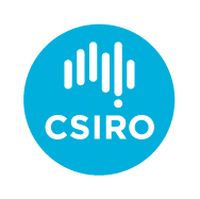 CSIRO PhD Top-Up Scholarship - Solar Powered Direct Air Capture (SP-DAC)
Acknowledgement of Country
CSIRO acknowledges the Traditional Owners of the land, sea and waters, of the area that we live and work on across Australia. We acknowledge their continuing connection to their culture and pay our respects to their Elders past and present. View our vision towards reconciliation.
The Opportunity
Are you passionate about a career in research?

Want to access CSIRO's world-class facilities and staff?

Apply for a CSIRO PhD Top-Up Scholarship now!
CSIRO PhD Top-Up Scholarships provide enhanced opportunities in science and engineering for outstanding graduates enrolling in a PhD at Australian tertiary institutions. Collaborating with us to complete your PhD degree will give your research the edge. We offer you access to our leading scientists, engineers and mentors, the opportunity to take your research to the next level in our first-class facilities and first-hand experience in an environment where our innovative research really is changing the world for the better.
The CSIRO is offering a PhD Scholarship to conduct research into Solar Powered Direct Air Capture (SP-DAC).
Project Details:
Global warming and climate change are directly linked to ever-increasing anthropogenic fossil-based energy systems such as transport and industrial activities. Carbon capture and storage (CCS) is widely recognised as one effective solution to reduce the emissions of energy-intensive industrial activities that involve ongoing use of fossil fuels. However, almost half of the global CO2 emissions are derived from non-point sources where most of the common carbon capture technologies are ineffective. Direct extraction of CO2 from ambient air using sorbents, commonly known as direct air carbon capture (DAC) is considered as a key climate change mitigation technology that has the potential to achieve negative carbon emissions. DAC technology is geographically unrestricted, meaning that capture facilities can be installed anywhere on inexpensive and low-class land. Preferably, DAC plant can be erected in vicinity of the geological storage site or at the doorsteps of a CO2 utilisation plant to minimise the long-distance of CO2 transportation cost and environmental impact. However, because of diluted CO2 concentration in the atmosphere (~400 ppm), the energy demand for DAC plants is excessively high. Sourcing this energy from the grid or any other fossil-based energy systems would notably undermine DAC's feasibility and sustainability. Instead, solar energy can be deployed to autonomise the DAC process to work off-grid. Solar PV panels can be used to run electrical equipment (e.g. pumps and blowers), and solar thermal collectors to provide the necessary heat to release the CO2 and restore the sorbent.
In countries like Australia with abundant land and solar resources, solar-powered DAC (SP-DAC) concept would certainly provide tangible benefits over existing grid-dependent technologies. However, the high capital investment of the solar field and thermal energy storage system will add to the already expensive carbon capture cost via DAC. Therefore, a novel process integration and intensification is vital to improve process efficiency and reduce the cost to a competitive advantage. This desktop/modelling project aims at decarbonising the energy input in direct air capture (DAC) technology by customising novel solar solutions to regenerate the sorbent directly in the solar field. Achieving this goal would autonomise DAC process to work off-grid at any location where cheap land and solar resources are abundant.
Location: Newcastle, NSW with the possibility of Flexible/ hybrid mode
Scholarship: Top-up scholarship of $10,000 per annum, plus funding for learning and development opportunities of $5,000 over the duration of the studentship
Duration: 2 years (extendable to a third year)
Reference: 87706
Pre-Requisites/Eligibility::
To be eligible to apply you must have (or expect to gain):
first class honours or equivalent in a relevant research area;

admission to an Australian University as a PhD student;

hold an appropriate visa to study in Australia (if international)*

a Research Training Program (RTP) scholarship or university equivalent;

not be in receipt of any other Top-Up Scholarship;

be available to commence with CSIRO no later than 1 March 2023; and

a university supervisor who is willing and able to supervise you.
* International applicants must have the appropriate immigration approvals to allow them to take up the scholarship. The successful applicant must be residing in Australia in order to commence their PhD and take up the CSIRO PhD Top-Up Scholarship by no later than 1 March 2023.
The successful applicant will be required to obtain and provide a National Police Check or equivalent.
To be considered you will need:
to be enrolled in a chemical engineering or equivalent program with emphasis on energy/power systems and/or carbon capture technologies;

broad understanding of techno-economics and life cycle analyses; and

modelling skillset in using the foremost chemical engineering modelling packages including (but not limited to) Aspen, Trnsys, Comsol, Dymola, Python, etc.
Applications will be assessed on:
Quality and relevance of student project: The primary assessment criterion for a CSIRO Postgraduate Scholarship is the quality and relevance of the project being undertaken in their PhD program. The PhD research project must be aligned with the advertised priority research area.

Academic calibre of the student: The quality of the student is also critical to the assessment of a scholarship and candidates must hold (or expect to gain) a relevant first-class honours (or equivalent) degree from a recognised university.

Availability of appropriate university supervision: The relevance of the university supervisor's research background and their willingness to supervise the student in collaboration with the CSIRO supervisor should also be made clear.
Contact: For more information please contact Dia Milani on 02 4960 6119 or email dia.milani@csiro.au
How to apply:
You will be required to:
submit a

Resume/CV and a Cover Letter

(as one document) in the 'Resume/CV' field which includes:

the reasons why the research project/s you have selected are of interest to you and how your skills/knowledge meet the project requirements;

any publication or conference/symposium contribution;

the names and contact details of two academic referees; and

an outline of your longer-term career aspirations and how this program will help you achieve them.

upload your

academic results

in the 'Cover Letter' field;
in the 'Job-Specific Information' section, select 'Not Applicable' for both Preference 1 and Preference 2. You are not required to provide your Grade Point Average (GPA).
If you experience difficulties applying online call 1300 984 220 and someone will be able to assist you. Outside business hours please email: csiro-careers@csiro.au.
Flexible Working Arrangements
We work flexibly at CSIRO, offering a range of options for how, when and where you work.
Diversity and Inclusion
We are working hard to recruit people representing the diversity across our society, and ensure that all our people feel supported to do their best work and feel empowered to let their ideas flourish.
About CSIRO
At CSIRO Australia's national science agency, we solve the greatest challenges through innovative science and technology. We put the safety and wellbeing of our people above all else and earn trust everywhere because we only deal in facts. We collaborate widely and generously and deliver solutions with real impact.
Join us and start creating tomorrow today!
Applications close:
16 September 2022, 11:00pm AEST
Closing Date:

16 Sep 2022
Location:

NSW - Newcastle
Work Type:

Contract/Temp
Category:

Chemical
Energy/Utilities/Power Generation
Research/Scientific
Solar/Renewable Energy