Vic. picks ticket firm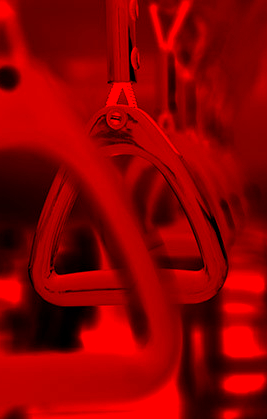 Victoria says it will overhaul its 'Myki' transport ticket system with a new operator.
Conduent Inc, a spinoff of Xerox Business Services and operator of food stamp systems, has secured a 15-year, $1.7 billion contract to take over Victoria's public transit ticketing system.
The state says it is modernising its fare system and enhancing convenience for commuters.
Victoria's time-based fare system, known for its unlimited travel within a set period, has gained popularity among commuters.
However, it has also drawn criticism due to penalties imposed on late services, making transport authorities a target for public dissatisfaction.
In addition, the system lacks tap-and-go functionality, which allows commuters to use bank-issued payment cards instead of traditional transport tickets.
Under the new contract, Victoria plans to introduce tap-and-go functionality for Mastercard and Visa users.
However, it remains uncertain whether local payment schemes such as eftpos or the New Payments Platform (NPP) will be included.
The Transport for New South Wales (TfNSW) ticketing platform, which was launched a decade ago, excluded domestic payment platforms to align with the Transport for London model.
The government's next move is to determine whether to incorporate local payment schemes such as eftpos and BPAY into the transit network, demonstrating a commitment to supporting local systems.
Transport Minister Ben Carroll expressed his optimism about the future ticketing contract, stating that it would usher Victoria's public transport system into the 21st century.
The new system will enable commuters to use their smartphones, credit cards, and smartwatches to access public transport, marking a significant shift from the existing Myki system.
Conduent is expected to take over the contract from NTT Data on December 1st, initiating a two-year rollout period with trials scheduled to commence in the following year.
Victoria's Myki system, developed by Kamco in 2005 as a replacement for the paper-based Metcard system, has faced numerous challenges, including technical issues and budget overruns.
Despite its shortcomings, Myki continues to require physical cards for usage, with a $6 upfront cost before adding credit.
The government's allocation of $1 million in 2019 to develop a mobile Myki version for iPhones has not yet materialised.
Richard Riordan, the opposition spokesperson for public transport, questioned the two-year timeline for implementing an off-the-shelf system, emphasising the need for timely and cost-effective delivery.
Daniel Bowen, spokesperson for the Public Transport Users Association, highlighted the importance of offering discounted weekly or monthly fares to make public transport seamless and appealing to all users, especially new and occasional riders.