Sydney defects tallied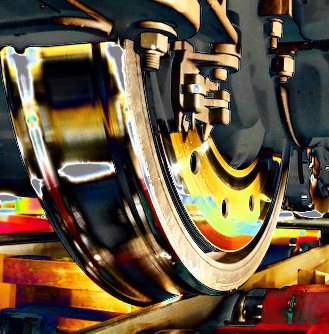 An interim report has revealed a backlog of nearly 40,000 defects across Sydney's train network.
The review, led by National Transport Commission Chair Carolyn Walsh and commissioned by NSW Transport Minister Jo Haylen, paints a grim picture of the city's train system, describing it as fragile and stretched to its limits.
Last month alone, nearly 40,000 infrastructure-related defects were reported, encompassing track and electrical issues.
Over 1,200 of these were classified as 'priority 1', such as cracks in rail lines, necessitating weekly inspections.
The report says that the number of defects has notably risen since industrial action related to enterprise bargaining commenced in 2021. Strikes have allegedly hampered efforts to address faults, leading to extensive delays and plummeting reliability and resilience.
Ms Haylen ordered a review upon taking office following Labor's victory at the 2023 state election. It was made more urgent by major incidents in March, including a network-wide communications failure that left thousands stranded.
The panel, under the guidance of Chair Carolyn Walsh, has put forth 12 recommendations aimed at improving network reliability, all of which have been accepted by the NSW Government.
Ms Haylen has highlighted the critical nature of the situation, warning that without immediate action, more incidents, potentially severe, loom on the horizon.
Among the recommendations, the panel stressed the importance of a "maintenance blitz" to address the backlog and bring it to acceptable levels within a year.
Additionally, they called for improved communication channels between staff and affected customers, as well as transferring responsibility for timetabling to Sydney Trains from Transport for NSW.
Matthew Longland, CEO of Sydney Trains, acknowledged the challenge ahead, stating that the focus should be on maximising the network's utilisation rather than revising the timetable.
The interim report points to a problematic timetable introduced in 2017, aiming to address surging passenger demand. The panel found it to be overly restrictive, making it challenging to maintain services without causing major disruptions.
Furthermore, the report reveals a decline in punctuality, with fewer trains arriving on time.
Shadow Transport Minister Natalie Ward criticised Labor for exacerbating the network's problems through their handling of industrial action. She said there is a need for accountability and prioritising commuters over union interests.
The review will continue into its next phase, examining strategies to enhance network efficiency, fleet performance, and safety. The final report is scheduled for release in October.