Sub plan to land soon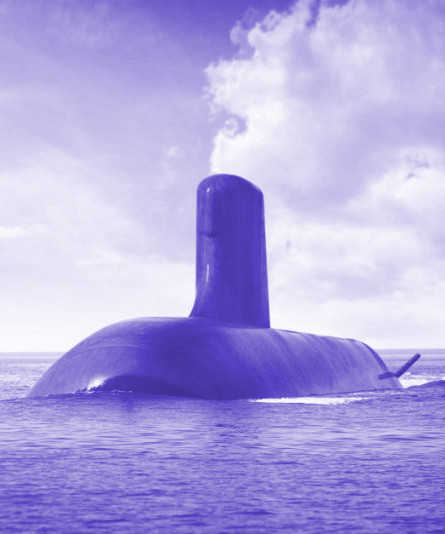 The Prime Minister will this week give details on a well-telegraphed submarine purchase.
PM Anthony Albanese has already declared a "new dawn" is coming for Australia's defence policy.
Details have been leaking over recent weeks that Australia is planning to buy a fleet of Virginia-class nuclear submarines, as well as predictions that the nuclear-submarine project will support about 20,000 jobs over the next 30 years.
The deal will reportedly involve the US agreeing to supply Australia submarines from its own fleet or construction schedule. Up to five Virginia-class submarines should be ready from the early 2030s as a stopgap, before a new generation UK-designed boat is built under a multi-billion-dollar deal.
Some have bristled at Australia having to buy second-hand US nuclear-powered submarines.
Director of the Australian Sovereign Capability Alliance, Martin Hamilton-Smith, says Australia will have to urgently train and upskill domestic workers.
"Building these things is more complicated than building space shuttles," he said.
"But we need defence, the university sector, the public service and industry generally to stand up and lead.
"It is one of the greatest opportunities that we've been presented with in recent decades.
"We need to pick up the ball and run with it."
Chief Engineer at Engineers Australia, Jane MacMaster, says a current shortage of engineers means the government must create a targeted workforce plan to ensure there are enough skilled workers.
"We'll probably need to bring in specialists as skilled migrants or as advisers over the short to medium term," she said.
"I think we'll also probably need to train additional engineers up, either through undergraduate or postgraduate qualifications.
"The other thing we'll need to do is to start looking at micro-credentials, so looking at how we can upskill existing mechanical, electrical and electronics engineers, to give them a bit of nuclear engineering and the nuclear physics skill set that they would need to work with these systems."
The Australian Navy will next week launch a recruitment drive to find hundreds of personnel to support the shift to nuclear-powered submarines and make more staff available to train with the US and Britain.