Japan backs hydrogen idea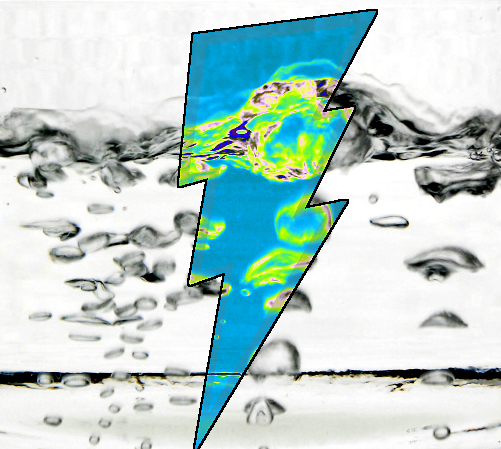 Foreign funding will provide a $2.35 billion boost for a plan to turn Victoria's dirty coal into hydrogen.
Japan has pledged to invest in a project aimed at converting Australia's dirtiest coal into clean hydrogen using carbon capture and storage technology for export to Japan.
The project is supported by both the federal and state government and aims to stimulate economic activity in the Latrobe Valley, despite the Victorian government's opposition to onshore oil and gas extraction.
Kawasaki Heavy Industries executive Yuko Fukuma said the investment by Japan's ¥2 trillion (AU$21.7 billion) Green Innovation Fund would encourage investment in infrastructure at the Port of Hastings, including port and liquefaction infrastructure, and bring to life a plan to convert brown coal from the Latrobe Valley into low carbon hydrogen.
The project, known as Victoria's Hydrogen Energy Supply Chain (HESC) project, has received $100 million of funding from the Victorian and federal governments over the past six years to establish pilot facilities.
The Japanese government funding will be delivered incrementally as the project reaches specific milestones.
The HESC project aims to turn brown coal from AGL's Loy Yang mine into hydrogen via gasification and then liquefy and ship the hydrogen to Japan commercially before 2030.
Japanese power utility JPower is leading the consortium that will extract hydrogen from the coal and will sell most of its hydrogen to the Kawasaki consortium that is focused on the liquefaction and transportation of the hydrogen.
Victorian Trade Minister Tim Pallas said the HESC project could be an important source of jobs in a region where three coal-fired power stations are the only source of demand for an enormous brown coal resource.
"The hydrogen economy has the potential to create thousands of jobs in Victoria and play a critical role in global emissions reduction," he said.
Despite Victoria's opposition to onshore oil and gas extraction, support for a coal-to-hydrogen industry remains strong, with the Victorian government potentially providing the carbon sequestration for the project under its CarbonNet joint venture with the federal government.
However, HESC proponents may also work with ExxonMobil, which plans to store 2 million tonnes of carbon a year in Bass Strait's "Bream" reservoir by 2025.
Many experts have expressed concern about the viability of transporting hydrogen long distances, and proponents like Fortescue are planning to overcome the problem by combining hydrogen with nitrogen to form ammonia, which is more stable and easier to transport.
Ms Fukuma said the Japanese government funding would help with the construction of a vessel 130 times larger than the one used for the trial shipment of liquid hydrogen from Hastings to Japan last year.
The funding will also build hydrogen receiving infrastructure in Kawasaki City on Tokyo's southern outskirts where Ms Fukuma said industrial clients in the steel, concrete, chemicals, electricity, gas, and manufacturing sectors would have "huge" demand for hydrogen in the future.
Ms Fukuma encouraged the Albanese government to concentrate funding support on a small number of key hydrogen projects, rather than spreading taxpayers' dollars across the nascent hydrogen industry.
She said the amount of Japanese government funding for the HESC project was significant compared to the funding support from the Australian government.
The Albanese government last year cancelled $250 million of grants designed to help fossil fuel producers install carbon capture and storage and is now working to "revise and refresh" its four-year-old hydrogen strategy.