Fels backs cartel call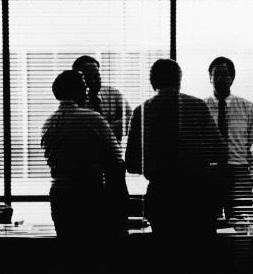 The first chair of the ACCC has welcomed a big fine against BlueScope.
The ACCC's inaugural chair, Professor Allan Fels, says the historic $57.5 million penalty imposed on BlueScope for attempted price fixing could be a deterrent for major corporations.
Last week, the Federal Court mandated that BlueScope pay a $57.5 million fine for their price-fixing endeavours.
The case revolves around a 10-month period in 2013-2014 when BlueScope sought to persuade eight Australian distributors and a Taiwanese manufacturer to inflate the prices of flat steel products.
"BlueScope got what they deserved," Professor Fels said.
The fine represents the largest penalty for cartel conduct in Australia, but Professor Fels believes it should be even higher, scaled by the likelihood of getting caught.
"If there is a one-in-ten chance of being detected, multiply it up by 10," he said.
Furthermore, Professor Fels praised the $575,000 penalty levied against BlueScope's former general manager, Jason Ellis, as a positive development.
The court ruled that this penalty couldn't be paid through insurance, discouraging unlawful behaviour.
Professor Fels also welcomed ACCC Chair Gina Cass-Gottlieb's commitment to imposing record penalties on Qantas if found guilty of selling tickets for cancelled flights. He argued that such fines should serve as a substantial deterrent for large corporations.
Despite BlueScope's $1 billion annual after-tax profit in August, Professor Fels considered an appeal unlikely, as it might invite further negative publicity. He speculated that a higher court might even increase the penalty.
BlueScope has 28 days from the court's decision to file an appeal.