Dam lift ditched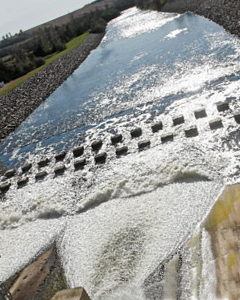 The NSW Government has halted the expansion of the Wyangala Dam.
The state has reportedly scrapped one of its most significant and costly water security initiatives.
Initially unveiled in 2019 with a projected cost of $650 million, the project aimed to enhance water security and flood management in the Lachlan Valley.
However, after a thorough review of the final business case, Water Minister Rose Jackson has announced that the expansion will not proceed due to potential adverse environmental consequences.
"Robust investigations show that while raising the wall by 10 metres is technically feasible, it could cause substantial and irreversible environmental impacts," said Ms Jackson.
"Hydrological modelling also found raising the wall, with a five-metre flood mitigation zone, was also likely to have devastating impacts on the internationally significant downstream environment, resulting in excessive biodiversity offset costs."
The government has already expended $74 million on pre-planning works for the project.
Originally promised by the former state and federal Coalition governments, the initiative's cost ballooned to an estimated billion-dollar price tag.
The decision has drawn mixed reactions, with irrigators at the eastern end of the Lachlan River expressing disappointment. They had hoped the project would mitigate flood risks and enhance water security following the 2022 flood disaster.
Some local irrigators have criticised the government for what they perceive as a city-centric decision.
On the other hand, downstream water users and environmental advocates welcomed the move.
With the expansion shelved, the state government says it plans to solicit public feedback on addressing water security, reliability, and flood mitigation through the draft Lachlan Regional Water Strategy.
This strategy document is set to be open for public review at the end of September, offering an alternative path to addressing the region's water challenges.