Call for lithium excitement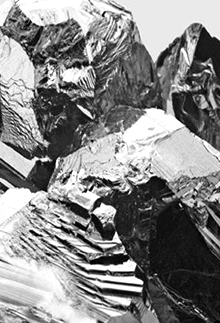 Some local firms want state and federal government to be bolder in their embrace of lithium.
Green power startups are calling on governments to invest in small and medium-sized renewable battery companies, arguing that such investments ensure Australia will not miss out on the global lithium boom.
According to a recent report by the McKinsey Global Institute, the demand for lithium-ion batteries is expected to drive the sector's value from $126 billion to nearly $600 billion by the end of the decade.
The Albanese government opened consultations on its National Battery Framework Issues paper earlier this year, aiming to develop a roadmap for investing in Australia's emerging battery manufacturing industry.
Sicona Battery Technologies (SBT), a next-generation battery materials company, submitted a report as part of this process, highlighting the challenges faced in establishing a domestic manufacturing industry.
SBT says Australia possesses the necessary resources and technical expertise, but its institutions are adopting a risk-averse approach.
The company urged the government to take risks and accept that some grant recipients may fail.
SBT further advocated for investing in various technologies, including competitors and competing technologies.
The company also called for overhauling grant application rules to consider the needs of startups, small, and medium-sized companies, particularly by revisiting the requirement for capital before applying for government funding.
SBT also recommended the involvement of startup experts to help Australian universities effectively commercialise their technologies.
Dr Andrew Minett, co-founder of SBT, says Australia's focus is on exporting raw materials, which means it misses out on the opportunity to produce refined chemicals and advanced battery materials.
While Australia possesses 96 per cent of the raw materials used in lithium batteries, only 4 per cent of their value is retained domestically because the nation extracts and exports without further processing.
Battery manufacturer Energy Renaissance recently opened Renaissance One, Australia's first battery 'gigafactory', located in New South Wales' Hunter region.
Company founder Brian Craighead says there is a structural problem in the Australian battery market, which keeps private investors from supporting small-scale manufacturing.
Craighead says procurement rules should be changed to favor local content and batteries, which would redirect millions of dollars of battery demand towards domestic production.
Energy Renaissance recently secured a $161-million deal with the Australian Defence Force to exclusively supply batteries for defense mobility applications.
Craighead says the military's growing battery demand creates a "national security imperative" for building a sovereign battery capability.
"They need to be safe, they need to be cyber secure, and they need software that is run locally. This has created a massive accelerant in the demand for local provision of batteries," he has told reporters.