BHP aims at changes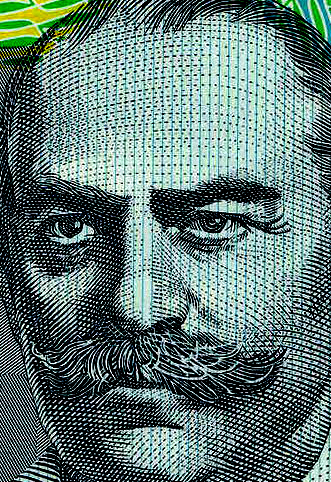 BHP has alerted its investors to potential dividend cuts under the Albanese government's "same job same pay" reforms.
The company says the enhanced workers' rights will deal a $1.3 billion blow to annual earnings, equivalent to 5,000 jobs.
The mining giant has pledged to vigorously oppose the policy and rally its massive shareholder base of nearly 17 million Australians.
However, Workplace Minister Tony Burke is unyielding in his stance against BHP and its income-seeking investors, citing that most companies should not exploit the "loopholes" allowing BHP to pay some workers less for identical tasks at the same mine.
BHP's vulnerability lies in its employment of around 4,500 maintenance and production workers through its "Operations Services" subsidiaries, which generally offer lower wages than direct BHP-owned mine subsidiaries.
The proposed "Closing Loopholes" amendment to the Fair Work Act aims to ensure equal pay for workers under structures like BHP's Operations Services, potentially affecting companies such as Downer and Qantas.
BHP initially downplayed the impact on service providers like Downer and Thiess, but paragraph 558 of the memorandum suggests otherwise.
BHP's CFO, David Lamont, expressed doubts about the initial $1.3 billion estimate, suggesting it might be an underestimate due to the bill's broader scope. He noted that the hit to earnings would directly affect dividends, estimating a reduction of about 30 cents on a dividend payout.
In the past five years, BHP has enjoyed substantial shareholder returns, but Lamont hinted that job cuts might be necessary to mitigate the policy's financial impact.
BHP's assertion of 17 million shareholders includes those with underlying investments through superannuation accounts.
Geraldine Slattery, BHP's Minerals Australia president, warned that the proposed laws could "cut short" many Australian workers' prospects.
Minister Burke countered that the reforms merely compel BHP to honour previously agreed-upon pay rates for some staff under existing workplace agreements.
Don Hamson, Managing Director of Plato Investment Management, predicted that increased costs for BHP would lead to reduced profits, lower dividends, and potentially lower share valuations, affecting both capital value and income for shareholders.
Lower profits would also translate to reduced tax payments by BHP.