APA tests pipes for hydrogen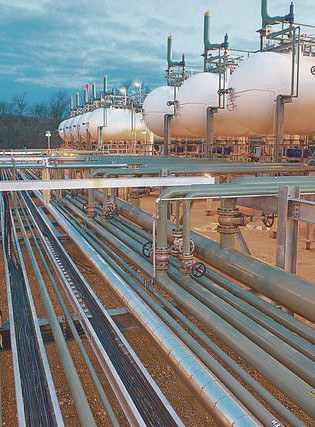 Gas giant APA is testing how much hydrogen is pipelines can take.
APA Group, one of Australia's biggest energy infrastructure companies,says that after extensive testing, it has determined that approximately half of its pipelines can be repurposed to transport hydrogen.
The testing, which confirmed the technical feasibility of converting a section of the West Australian Parmelia Gas Pipeline, sets the stage for the potential conversion of the final 43-kilometre stretch.
If successful, this converted pipeline could transport up to 100 per cent hydrogen, supporting APA's partnership with Wesfarmers to supply hydrogen to their chemicals and fertilizer plants in Kwinana.
The project, initially proposed in 2021, aims to play a significant role in APA's strategy to remain relevant amidst the transition to low-carbon energy.
APA's CEO, Adam Watson, expressed his enthusiasm about the milestone, saying; "This is a significant milestone for not only APA but I think the energy industry more broadly".
He acknowledged that hydrogen is not yet ready to replace gas entirely, but emphasised the importance of having the infrastructure in place for the future.
"It is encouraging [the pipeline infrastructure] has the capacity to support the transportation of hydrogen in the longer-term future when some of those other economics take shape," Watson added.
The successful laboratory testing conducted on the Parmelia Gas Pipeline represents the second phase of APA's comprehensive assessment of pipeline conversion.
While the exact costs and timeline for the project are yet to be determined, the Western Australian government's renewable hydrogen fund has already provided $300,000 to partially fund the work.
The tests confirmed the safety and efficiency of converting the pipeline to transport hydrogen, either as a blend or up to 100 per cent, using the current operating pressures.
Extrapolating these findings to APA's extensive 15,000-kilometre gas transmission network across Australia indicates that approximately half of the pipelines could potentially transport hydrogen with minimal modifications to their operation.
But Watson clarified that the suitability of APA's pipelines for hydrogen transportation depends on factors such as age and type. Some pipelines may lack the necessary steel intensity to securely transport and store hydrogen gas.
This differentiation applies to the high-pressure transmission system, as the low-pressure gas distribution network can only handle a maximum hydrogen content of 10 to 15 per cent without affecting operations or necessitating changes to consumer appliances.
"The result of the testing is great news for the state's renewable hydrogen industry and our transition to a sustainable, net-zero economy," said WA Mines Minister Bill Johnston.