First listed on: 04 January 2023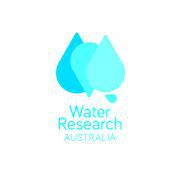 Water Research Australia (WaterRA) is a national not-for-profit organisation, established and funded by its members. A leading provider of research services to the water industry, WaterRA undertakes collaborative urban and regional water research that generates innovation and impact at a local and national scale. Headquartered in Adelaide, WaterRA has members across Australia and staff based in Melbourne, Northern NSW, Sydney and Perth.
An exciting new opportunity has emerged for an enthusiastic Research Manager to join our Research Services Team. The position, based in Melbourne, is responsible for the development and project management of research, innovation and capability development initiatives for the water industry. While the position can be co-located within one of our member organisations for some days of the week, it will require a high level of independent working, including working from home. As part of the broader Research Services team you will also assist our members to measure and realise maximum value from their research investment across all stages of the research lifecycle.
This role requires strong project management skills, a collaborative work ethic, effective communication and a passion for understanding the individual needs and building relationships across all of the WaterRA Big Team - our Members (industry, research, government, regulators, consultants), Trusted Partners, Alumni, Staff and Board.
With a member-centric mindset, you will need to perform well under pressure as you deliver high impact research solutions that add value to our members' businesses while contributing to the growth of WaterRA.
Responsibilities:
project manage the co-development, enhancement and application of research, including knowledge translation and adoption, and benefits measurement;
establish and maintain productive and respectful relationships with key stakeholders including water utilities, research institutions and other industry organisations;
contribute to the development and delivery of products and services that enable collaborative research and build capability among WaterRA's members;
actively support WaterRA's corporate business developments and improvements.
What the successful candidate will look like:
Tertiary qualifications in social science, science, engineering or a related field (and preferably a post-graduate research-based qualification)
Knowledge of water and wastewater treatment processes, microbiology, and circular management of emissions to air, land and water
Experience in project management in an R&D or technical environment
Experience in a water utility, research organisation or related health or consulting role
Skills in science communication and translating technical information into knowledge outputs for knowledge adoption
In addition, the suitable candidate will have proven ability to work autonomously and flexibly across multiple technical areas, and to establish and maintain strong stakeholder relationships. They will be proactive and positive, member-focused, an attentive listener, innovative and creative, articulate and confident in presenting at events and facilitating workshops. Flexibility in interstate travel is also required.
This is a unique opportunity to join a leading provider of research services that benefit the Australian community.
To apply please forward you resume and cover letter outlining why you feel you are right for this role and how you think you can make an impact to Karen Rouse, CEO, karen.rouse@waterra.com.au
Telephone enquiries are welcome and may be directed to Jacqueline Frizenschaf, General Manager Research Services, jacqueline.frizenschaf@waterra.com.au
Applications are preferred by Monday 23 January 2023.
Get to know more about WaterRA visit waterra.com.au.
Location:

VIC - Melbourne
Work Type:

Full Time
Category:

Management
Research/Scientific
Water/Waste