Analytics and Modelling Infrastructure Manager - [Archived Advertisement]
First listed on: 13 November 2023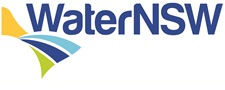 Analytics and Modelling Infrastructure Manager
Ready to make a splash in your career? WaterNSW is seeking an experienced Analytics and Modelling Infrastructure Manager (Full-Time) to join our team.
This is an opportunity to work with an essential organisation creating a more sustainable future for the state.
This role offers the flexibility to work around life, your contribution will be valued, and you'll be supported to build a rewarding career.
Our perks and Benefits:
At WaterNSW, we believe that our employees should be as well taken care of as our rivers, dams, and pipelines, that's why we offer a load of benefits.
Flexible working

Up to

16 weeks

p

aid parental

leave

Fertility

leave

Yearly corporate wear allowance

Professional development and educational

assistance

Attractive remuneration

And so much more!
Strategy

: Lead the coordination and delivery of our data and modelling infrastructure strategy, working in collaboration with internal and external stakeholders for the seamless integration data from enterprise and external systems, software management and automated workflow systems

Innovation:

Work collaboratively with external Research and Industry Partners, leading the development of technology solutions to enhance and optimise water resource modelling and data analytics capability.

Data Analytics

: Lead the provision of advanced data analytics capability services, including analyses, preparation, and visualisation, designing solutions to solve business problems using data, and providing key insights to support business decision making.

Capacity Building:

Capacity building in software management systems and machine learning methods to empower respective modelling teams to develop their customised modelling and service delivery systems ensuring they are consistent with WaterNSW technology stack and Digital Strategy.

Risk Management:

Continuously improve procedures and processes to manage risk for a strategic suite of water quality and quantity models development and operations, leading the design and implementation of digital architectures and standards to enable the delivery of our modelling systems strategy.
Relevant Tertiary Engineering, IT, Computer Science, Information System qualifications with demonstrated project / program management experience, with the ability to inspire collaboration and innovation in diverse project teams.

Experience in preparing project plans, cost estimates, business cases and technical reports, with knowledge of IT Program Delivery Methodologies (Waterfall & Agile) and end-to-end project delivery lifecycle

Experience working with large and complex datasets, designing solutions to solve business problems using data, and providing key insights to support business decision making.

In depth understanding of data analysis, data preparation, and/or data visualisation and knowledge of tools and techniques for processing data.

Knowledge of the development and application of modelling tools for water resources management.
At WaterNSW, we embrace the opportunity to integrate work into our life by having full ownership of our work week. We value getting the job done rather than looking at your work hours.
More about our team / culture:
We communicate openly and honestly while maintaining respect for each other. This means we get things done. We understand that everyone is different, and this is what we value as part of our inclusive culture.
When people think of essential human services, water supply is one of the first things that come to mind - and that's where WaterNSW comes in. We are NSW's primary bulk water supplier, river operator and comprehensive provider for licensing, water trades and water information.
Please note applications for this position will close on 28th November 2023.

Click for Position Description - Please note this can only be accessed on the WaterNSW Careers Page.
You must have full work rights in Australia to qualify for all positions at WaterNSW.
We are a 2023 Circle Back Initiative Employer – we commit to respond to every applicant.
Closing Date:

28 Nov 2023
Location:

NSW
Work Type:

Full Time
Category:

Computer/Technology/ICT
Project Management/Delivery
Software/Systems/ICT
Water/Waste