Graduate Project Officer - [Archived Advertisement]
First listed on: 17 May 2023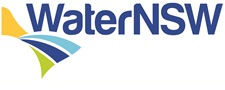 Graduate Project Officer
Ready to make a splash in your career? WaterNSW is seeking an entry level Graduate Project Officer to join our team in Regional NSW.
This is an opportunity to work with an essential organisation creating a more sustainable future for the state.
This role offers the flexibility to work around life, your contribution will be valued, and you'll be supported to build a rewarding career.
Our perks and Benefits:
At WaterNSW, we believe that our employees should be as well taken care of as our rivers, dams, and pipelines, that's why we offer a load of benefits.
Flexible working

9-day

fortnight

Up to

16 weeks

p

aid parental

leave

Fertility

leave

Yearly corporate wear allowance

Professional development and educational

assistance

Competitive

remuneration

And so much more!
Undertake assigned project tasks to meet specific project needs.

Actively contribute to assigned team(s) of project managers, project engineers, construction managers and other project support staff to work collaboratively and share knowledge across the team to meet team and organisational objectives.

Liaise with internal and external groups and individuals to assist with Project Manager(s) to ensure well informed decisions are made in relation to the project lifecycle.

Assisting in the preparation of key project artefacts such as project management plans, schedules, specifications etc.

Assisting in the control of project performance through monitoring all aspects of project delivery and proactively managing situations that could impact on project outcomes.

Supporting timely reporting on project parameters including progress against project plan, risks and issues and on project performance (including schedule, financial, environmental, WHS and quality).

Supporting the coordination of contracts for consulting, construction and any other externally provided services required to enable the delivery of projects noting the Project Manager is the authorised contract representative of WaterNSW.
What we are looking for:
Engineering degree (bachelor level or above) from a recognised tertiary institution preferably in Civil, Mechanical, Electrical or similar subjects

Current NSW Drivers Licence

Written and oral communication skills with capacity to communicate effectively with multidisciplinary professionals and project team members, and to provide reports

Competent with MS Office (Word, Excel, Powerpoint).

An advantage would be having demonstrated interest or understanding of principles and practices of project management, construction and engineering (preferably in asset-based projects, noting that WaterNSW core asset base is dams, water regulating structures, bridges roads, canals, embankments, buildings and cranes)
When people think of essential human services, water supply is one of the first things that come to mind - and that's where WaterNSW comes in. We are NSW's primary bulk water supplier, river operator and comprehensive provider for licensing, water trades and water information.
WaterNSW is committed to the safety of our people and wider community, as such, full vaccination against COVID-19 will be a condition of all successful candidates.
Any personal information you voluntarily provide on this form is being collected by WaterNSW for the purpose of assessing your eligibility and suitability for employment with WaterNSW, in either the position you have applied for or other vacancies within WaterNSW that may arise in the future. Any inclusion and diversity information you voluntarily provide will be used for reporting purposes only and, if you decide not to disclose this information, will not impact the processing of your application. The information will be accessible to WaterNSW employees involved in the assessment of your application, which may include third parties engaged by WaterNSW for that purpose. For example, your information may be disclosed to your nominated referees, third parties engaged by WaterNSW to conduct background checks and or assessments (including identification checks, criminal history checks, or medial assessments), or as otherwise required by law. If you do not disclose any personal information, WaterNSW may not be able to process and assess your application to determine your eligibility and suitability for any position. You may make an application to access and correct your personal information at any time by contacting WaterNSW at recruitment@waternsw.com.au. Address : WaterNSW, Level 13, 169 Macquarie Street, Parramatta NSW 2150
Closing Date:

31 May 2023
Location:

NSW
Work Type:

Contract/Temp
Category:

Civil
Electrical
Mechanical
SCADA/Telemetry
Water/Waste