Dam Safety Manager - [Archived Advertisement]
First listed on: 21 June 2022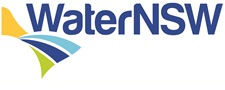 Dam Safety Manager
We are NSW's bulk water supplier, river operator and your one-stop shop for licensing, water trades and water information. We supply two thirds of water used in NSW from our 41 dams, rivers and pipelines to regional towns, irrigators, power generators, Sydney Water and local water utilities. We also own and operate the largest surface and groundwater monitoring network in the southern hemisphere and build, maintain and operate essential water infrastructure.
We are seeking a motivated, results-oriented and experienced Dam Safety Manager to lead the implementation of the dam safety management program in accordance with our ISO55001 compliant Dam Safety Management System (DSMS). You will lead the ongoing activities aimed at identifying new and emerging risks, monitoring existing risks and ensuring the ongoing adequacy of risk controls. You will also lead the implementation of industry good practice to the dams program through the adoption of new and emerging practices and technologies.
As a valued member of our talented and highly skilled Dam Safety and Engineering Team, you will work on the State's iconic and diverse dams portfolio. As the steward for our dams portfolio, you will collaborate with our independent industry experts who perform the technical assurance and governance functions.
You will have a strong customer focus and experience engaging with key internal and external stakeholders to identify needs, address issues and ensure safety objectives are understood and met.
Key responsibilities:
Lead the delivery of dam safety activities by ensuring dam safety inspections, performance evaluation and risk reviews, investigations and other activities are conducted and completed in agreed timeframes.
Identify and initiate in-depth evaluation of dam safety risks and issues arising from dam surveillance activities and recommend industry best practice guidelines to ensure that appropriate dam safety measures are put into action.
Assess and report on dam safety activities against DSMS compliance obligations by monitoring dam safety condition, performance and risk profiles including adequacy of controls, and lead the improvement of the risk control measures as required.
Lead the response to unusual conditions at dam sites in accordance with the Dam Safety Emergency Plans and assume the role of Incident Controller as required.
Provide specialist expertise and advice on WaterNSW's Dam Safety Investment Strategies and policies to ensure compliance with the DSMS.
Act as the primary interface with delivery teams on dam related projects to ensure that work packages are undertaken to sound technical standards, meeting regulatory requirements and commercial objectives.
Required skills:
To be successful in this role, you need to have a Bachelor's degree or higher in Civil Engineering along with:
Extensive knowledge of principles and practices of dam design, construction, operation, safety surveillance and maintenance.
Experience in leading a team of technical staff, providing coaching and mentoring to aid their development and to ensure effective delivery of services.
Proven experience in dams engineering and in the safety evaluation of existing dams.
Experience in dam safety risk assessments and development of risk mitigation measures.
Proven negotiation and influencing skills to leverage delivery teams and partners' capabilities to deliver good business outcomes.
Highly developed analytical and problem-solving skills, ability to analyse and interpret data and information and make sound judgements.
Current NSW driver's licence, willing to travel to the various WaterNSW sites.
What we are offering
Flexible work location – within NSW
Attractive remuneration package, including performance bonus
A flexible, family friendly workplace
Diverse and supportive team environment
This is a unique opportunity to work in an organization that values and embraces diversity and is committed to ensuring that its employees reflect the NSW community it serves. At WaterNSW we also endeavour to promote flexible ways to work.
WaterNSW is committed to the safety of employees and wider community, as such, full vaccination against COVID-19 will be a condition of entry to all our workplaces. All applicants will need to meet this condition.
Probity Checks
The successful applicant will be required to undergo pre-employment checks including a National police check and Medical check. Any offer of employment will be subject to successful clearance of these checks.
For further information, kindly refer to the attached Position Description .Queries can be directed to Recruitment@waternsw.com.au
Please complete your personal details and submit a cover letter and resume below. All applications must be submitted online.
Please note - Only shortlisted candidates will be contacted.
Applications close on 4th July 2022
Closing Date:

04 Jul 2022
Location:

NSW
Salary:

Attractive remuneration package, including performance bonus
Work Type:

Full Time
Category:

Civil
Dams/Reservoir Management
Management
Quality Assurance/ OHS
Water/Waste