Watchdog responds to mine reports

Print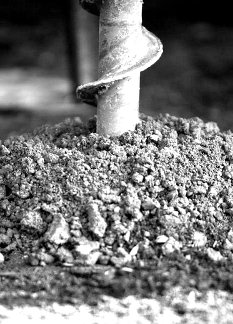 SafeWork SA is running a campaign aimed at reducing the risk of sexual harassment in mining.
A series of scathing reports into sexual harassment, discrimination and violence in the Australian mining industry has prompted SafeWork SA to take action.
SafeWork SA has published fresh guidance on the issue on its website to remind mine operators and industry stakeholders of their obligations under the Work Health and Safety Act 2012 and suggest potential controls.
It will also run a forum on 29 September in Adelaide for senior managers and safety representatives from major SA mines to share information and gain a deeper understanding of industry best practice.
Additionally, inspectors will conduct mine site audits across the state in the coming months to ensure risks are being appropriately managed.
Major mining company Rio Tinto released its Report into Workplace Culture at Rio Tinto in February 2022. The report found that bullying was systemic within the company and sexual harassment occurred at unacceptable rates.
The Enough is Enough report tabled in the Western Australian Legislative Assembly in June 2022 found that sexual harassment against women in the FIFO mining industry represented 'a failure of the industry to protect its workers'.
"The only effective way to address this abhorrent behaviour is to bring it to the surface, to talk about it, point it out, expose it, rail against it, prosecute it and punish it," Community Development and Justice Standing Committee Chair Libby Mettam wrote in the report.
SafeWork SA says it is heeding the call to bring these issues to the surface in a proactive way, and is launching its campaign in the lead-up to October's National Safe Work Month.
"Sexual harassment, discrimination and violence is firmly a work health and safety risk, as well as a crime under other legislation. Every workplace needs to control the risk of inappropriate behaviour towards workers leading to psychological injury.
"Recent reports into the mining sector have highlighted the need for mine operators to take a leading role in controlling inappropriate behaviours in the workplace," he said.
"Worker's being exposed to sexual harassment, discrimination and violence is unacceptable.
"Our inspectors will audit South Australia's mine sites this year to ensure the risks associated with sexual harassment, discrimination and violence are appropriately managed."