Visa change on the way

Print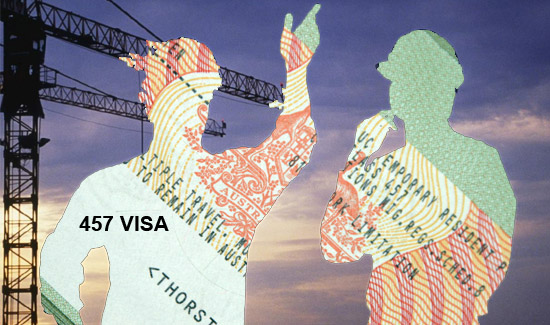 The 457 category has been abolished and replaced with two new and more stringent visas.
Hundreds of positions have been cut from the 457 eligibility list in a move the Federal Government says will help it prioritise "Australian jobs, Australian values".
The new temporary skill shortage (TSS) visas will be offered in two-year and four-year forms and carry tougher market testing, previous work experience, and English language skills. Grandfathering arrangements are expected to protect current 457 visa holders.
The new two-year scheme will not offer permanent residency, and the four-year scheme will only accept permanent residency applications after three years.
The new visa classes will come into effect from March 2018.
The Government says the new scheme will allow it to train more local workers with funding from an increased fee charged to employers bringing in foreign workers.
Those businesses already contribute to a training fund, but there are indications that their fees will be increased in the upcoming federal budget.
"What we believe will occur is that there'll be an increased fee and a more streamlined fee for skilled migrants that will be paid for by their employers when they come into Australia," said Australian Industry Group chief executive Innes Willox.
"That money needs to be used wisely to train Australians, particularly young Australians in jobs that are in need and the jobs of the future."
The two-year visa will cost $1150 per application while the four-year visa application costs $2400, while the age limit for temporary work visas has been reduced from 50 to 45.
"Competent English will be mandatory, no exceptions, and the pathway to permanent residency will begin at three years, not two years," Mr Turnbull said in a speech this week.
While the move is already gathering praise and criticism from various sectors, one of the major areas affected could be Australia's political relationship and trade negotiations with India.
Indians comprise a quarter of 457 visa holders, and the nation had recently been seeking an expansion of approved skill categories to allow more Indian professionals to come to Australia.
India's Ministry of External Affairs has new issued a fairly terse statement, saying it is "examining the consequences" of the Australian Government's new policy, and will look at the matter "in the context" of trade negotiations.
Additionally, US President Donald Trump has been looking to abolish or restrict America's skilled worker program in a similar way.