State reveals big train splash

Print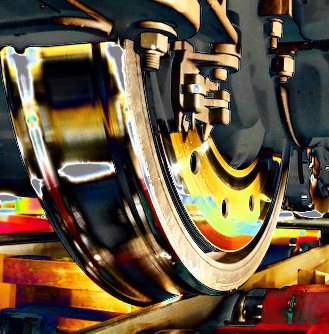 The Queensland Government has announced its first big purchase for the Brisbane 2032 Olympic Games.
The state has announced a $7 billion investment to manufacture 65 new trains at a "state-of-the-art" train manufacturing facility at Torbanlea, about 25 kilometres north-west of Maryborough.
The investment will cover new rail infrastructure in the south-east and ongoing maintenance of the newest fleet.
It is the first "local procurement" for the 2032 Olympic Games, and Premier Annastacia Palaszczuk says it is one of the most "significant" announcements her government has made.
"This is going to be the largest investment in train manufacturing that Queensland has ever seen," Ms Palaszczuk said.
"These trains will be needed for the Olympics, for our Cross River Rail.
"It is about investment, investment in train manufacturing here — but in terms of supply chains, it stretches to Rockhampton. There's going to be announcements on the Gold Coast as well."
Transport Minister Mark Bailey said the new trains would also help regional Queensland's growing population.
"They're [the trains] needed for growth that's coming to Queensland, south-east Queensland and also for the [Olympic] Games," Mr Bailey said.
"When we came to office, Maryborough was fast becoming a ghost town...
"Under this Labor government, under Premier Palaszczuk, Maryborough and the region is becoming the boom town."
The government says the first trains will hit tracks by 2025, and that the project will create about 800 permanent jobs.
The project will now go to tender and should be awarded by mid-next year.