Safety pause on big wind farm

Print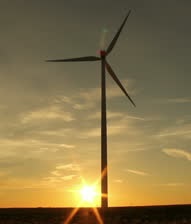 Construction work at the 800MW Clarke Creek wind farm in eastern Australia has been temporarily halted due to reported safety concerns.
Renewable energy company Squadron Energy, owned by mining boss Andrew "Twiggy" Forest, announced the brief pause during the handover of project responsibilities from CWP Renewables, which Squadron Energy acquired last year.
Reports say safety issues have led to multiple shutdowns since construction began in July 2021.
Concerns included incidents such as a traffic control vehicle veering off a road and a small crane narrowly missing a worker. Despite these incidents, insiders allegedly say the site does not appear inherently unsafe.
Squadron Energy's CEO, Jason Willoughby, has acknowledged the safety concerns.
He says the company is conducting a comprehensive project management review to ensure best practices in areas such as biodiversity, safety, and cultural heritage plans.
Willoughby insists worker safety remains a top priority for Squadron Energy.
The Clarke Creek wind farm, slated to go live in 2025, will be equipped with turbines supplied by Chinese manufacturer Goldwind.
The temporary work stoppage is not expected to affect the project's delivery timeframe, and existing contractors are anticipated to return once the review is complete.
Squadron Energy is taking over the management of the Clarke Creek project from Windlab, the previous project manager.
The Clarke Creek wind farm, with a total capacity of 800MW, is among the largest renewable energy projects in the southern hemisphere.
The project aims to start exporting electricity by 2025 and has a 15-year power purchase agreement with the Queensland state-owned energy company Stanwell Corporation.