Rail planning "rush" alleged

Print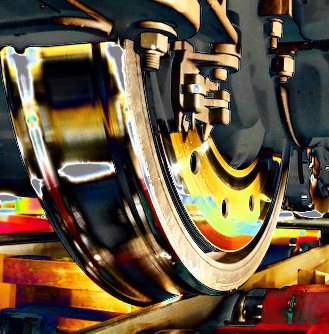 A former Inland Rail project director claims plans for the $14 billion freight line were "done in a rush".
Cameron Simpkins was a project director at Australian Rail Track Corporation (ARTC), and now claims people in charge of the initial planning "just looked on Google Maps" to determine key aspects of the line.
Work so far on the Inland Rail line from Melbourne to Brisbane has created thousands of jobs and boosted regional economies along the track, but there are still some major looming issues with expanding freight transportation across the nation, especially when roads are impassable due to flooding.
A Senate inquiry report, titled 'Inland Rail: Derailed from the start', raised concerns that costs could blow out to more than $20 billion.
Mr Simpkins was a project director at ARTC between 2017 and 2019.
"When I arrived, and we got the documentation, it was very clear that it had been done in a rush," he said.
"It certainly appeared like two guys in a Commodore listening to KC and the Sunshine Band roaring up the road beside the railway going; 'Yeah, it's OK, it's OK, it's OK'.
"I think they just looked on Google Maps and went; 'No problems here, keep going'."
Minister for Infrastructure and Transport Catherine King says the project is "certainly well over budget and I suspect will potentially blow out even further without me doing anything".
"I think the previous government was trying to have us believe that it would be open and finished by 2026-27 - it is clear that that is absolutely not going to be the case," she said.
ARTC acting chief executive Rebecca Pickering says it will be an "iconic project" that will transform how freight moves around Australia.
"By traversing through regional areas of Australia, we have an opportunity to bring those regional communities in a way closer to their markets and their customers," she said.
"We've got a huge task ahead of us to meet the demands of the freight market, as I say it's going to more than double in the next 30 years."
More details are expected to be revealed following an upcoming review.
Ms King says she is finalising the terms of reference for an independent review.
'It will be a short, sharp review. Really what I'm looking to do is get a real handle on where all of the problems along the route [are], and where is a pathway to actually resolve some of these problems," she said.
"We might not be able to fix everything."