Power prices rising fast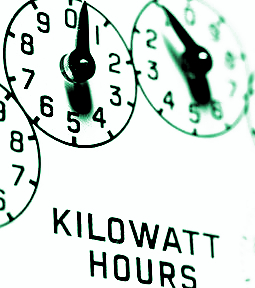 Reliance on old technology is pushing up Australia's wholesale power prices, and could lead to higher bills for households.
In its latest snapshot of the National Electricity Market (NEM), the Australian Energy Market Operator (AEMO) says wholesale costs are up by 141 per cent in the three months to March 31 compared with the same period last year.
Prices averaged $87 a megawatt hour - 67 per cent higher than the three months to the end of December.
Analysts say this will lead to retail price rises of up to 20 per cent a year in coming years as power companies seek to pass on higher costs.
But the rise is not stopping, with wholesale prices predicted to reach at least $150/MWh in Queensland and New South Wales as more coal-fired power stations close and supply shortages increase.
AEMO says outages at coal plants contributed to the most recent price hikes, as well as historically high gas prices and increased demand due to heatwaves.
AEMO's Quarterly Energy Dynamics (QED) report shows that wind and grid-scale solar output increased 743 megawatts (MW) from Q1 2021 levels to a new quarterly record of 4,190 MW, along with increases in small-scale solar (460 MW), gas (271 MW) and hydro (42 MW).
Declines were seen in brown coal (304 MW) and also black coal generation (374 MW), which hit its lowest Q1 average in two decades.
NEM emissions hit a record first-quarter low at 30.4 million tonnes carbon dioxide equivalent, 4 per cent lower than a year ago despite increased operational demand, driven by lower coal generation combined with continuing growth in wind and grid-scale solar output.
"Wholesale prices in Queensland and NSW were again significantly higher than in southern states," says AEMO Executive General Manager Reform Delivery, Violette Mouchaileh.
"This was due to the larger price-setting role of black coal generation and system security constraints limiting daytime electricity transfers from Victoria into NSW, despite an average energy price difference of $48/MWh.
"Compared to the first quarter of 2021, over 3,000 MW of black coal offers shifted from lower-price bands to above $60/MWh – the largest year-on-year quarterly change since 1998.
"While higher quarterly offer prices coincided with the surge in international coal prices to record levels, offers had already trended upwards in the months leading up to Q1 2022.
"Coinciding with unplanned coal generation outages, Queensland experienced significant episodes of high demand, with overall price volatility contributing $47/MWh of the region's average Q1 price of $150/MWh, its second highest for any quarter since 1998.
"Volatility in other NEM regions was less significant, adding $11/MWh to South Australia's quarterly average price and $3/MWh or less elsewhere," Ms Mouchaileh said.
Experts say Australia would be less susceptible to price shocks and system failure if it upgraded its technology.
The adoption of renewable energy backed by batteries and pumped hydro facilities could help ease cost pressures long term, but Australians will have to deal with greater volatility, greater uncertainty, and higher prices on the way.