PBO predicts steep rail cost

Print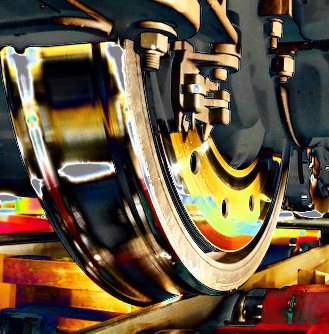 New analysis suggests building and running Victoria's Suburban Rail Loop will cost about $200 billion.
The independent review of the Andrews government's Suburban Rail Loop (SRL) suggests a $125 billion construction cost - more than double the government's original estimate of $50 billion.
The SRL project aims to build a 90-kilometre rail line connecting every major metropolitan train line from the Frankston line to the Werribee line, with a new station at Melbourne Airport. These lines could drastically reduce travel times across the city, as public transport users will not have to take lines into the Melbourne CBD and back out again.
The project will also establish 3 transport super hubs at Clayton, Broadmeadows and Sunshine, which will connect the SRL with regional services, so passengers outside Melbourne will not have to travel through the central business district.
The analysis by Victoria's independent Parliamentary Budget Office (PBO), which was undertaken at the request of Opposition Leader Matthew Guy, says another $75 billion dollars in operating costs over 50 years will take the total spend for the project to more than $200 billion.
The first stage of the project from Cheltenham to Box Hill, which is already underway, is estimated to cost $36.5 billion.
When the project was announced in 2018, the Andrews government estimated the total cost of all work to be around $50 billion.
Transport Infrastructure Minister Jacinta Allan says the project will transform Melbourne for future generations.
"The Andrews Labor government is investing in transport infrastructure because it is about providing better connections, fairer connections, safer roads, safer train trips," she said.
"And also too, it's underpinning tens of thousands of jobs in our economy and it's these sorts of jobs that are under attack from Matthew Guy and the Liberal Party through their cuts to the Suburban Rail Loop."
Shadow Minister for Government Scrutiny Louise Staley says the Suburban Rail Loop project will double the state's debt.
"Victorians really deserve to know that this project is not anywhere near the cost the government has been saying it is," she said.
"Victoria's debt is already more than NSW, Queensland and Tasmania combined. This one project would double that debt again."
The Victorian opposition says it would scrap the project and put more money into an overhaul of the state's health system, if it wins the state election in November.