NT driving boldly over 'construction cliff'

Print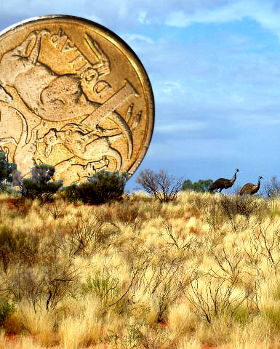 Economic analysts have warned that the Northern Territory has too many eggs in one basket, and is quickly approaching a "construction cliff".
The Deloitte Access Economics Business Outlook report for March 2015 says the NT economy is travelling "quite nicely", fuelled by increases in construction work on the $US34 billion Ichthys gas project.
But, "the construction phase of the Ichthys LNG project is due to end in 2016. That means a huge construction cliff is quickly approaching for the Territory," the report said.
"The likelihood that a matchingly large project gets the go ahead to help continue to drive growth once construction on Ichthys begins to wind down is now much less," it warns.
The report forecast s a rise in unemployment in the NT from 4.2 per cent in 2014/15 to 5 per cent in 2016/17.
The Deloitte team say the value of commercial construction in the NT is up by about 9 per cent over the past year, but it will not last long.
The report predicts falls in growth from about 2018/19.
NT Treasurer Dave Tollner seized on the current growth figures, saying they show the economy is "powering ahead".
"The encouraging news from this forecast is that that growth is expected to continue for years to come," Mr Tollner said in a statement.
"The NTs four-year average growth rate is predicted to be far higher than that of any other state or territory economy, with Australia's total growth rate forecast to be 2.8 per cent."
Mr Tollner said the report showed that the NT could expect Australia's highest rates of consumption and population growth over the next four years, and the lowest unemployment rate as well.
Deloitte's findings match those of the recent Commsec State of States report, which found that while the NT had the fastest growing economy, its economic performance rankings were on the way down.