Keating attacks nuclear subs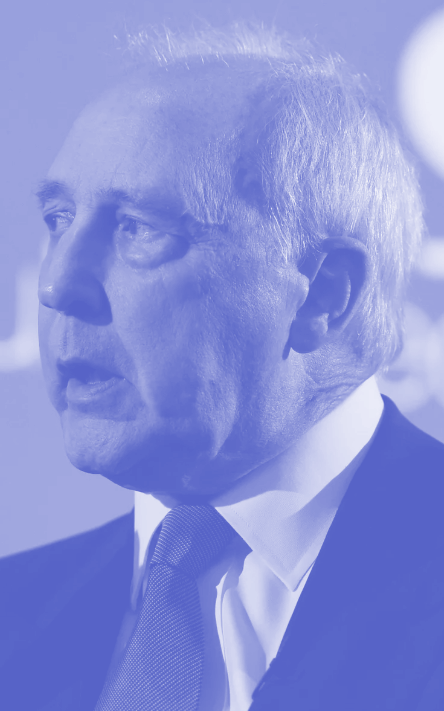 Former prime minister Paul Keating has savaged Australia's nuclear submarine deal.
The AUKUS submarine deal announced this week will see Australia spend up to $368 billion over 30 years to acquire and run nuclear-powered submarines.
The plan is to borrow some used units from the US, before eventually building British-designed nuclear-powered submarines with American combat systems.
The former prime minister considers it a sad concession to American global power.
"This week, Anthony Albanese screwed into place the last shackle in the long chain the United States has laid out to contain China," Mr Keating said in a statement before he addressed the National Press Club this week.
"No mealy-mouthed talk of 'stabilisation' in our China relationship or resort to softer or polite language will disguise from the Chinese the extent and intent of our commitment to United States's strategic hegemony in East Asia with all its deadly portents.
"History will be the judge of this project in the end. But I want my name clearly recorded among those who say it is a mistake. Who believes that, despite its enormous cost, it does not offer a solution to the challenge of great power competition in the region or to the security of the Australian people and its continent."
Mr Keating said the deal is the "worst international decision" by a Labor government since conscription in World War I.
"For $360 billion, we're going to get eight submarines. It must be the worst deal in all history," he said.
Australia, the US and UK all claim that the growth of China's military means Australia requires nuclear-powered submarines.
"Let me say this: China has not threatened us," Mr Keating said.
If China were a threat, he said submarines would not be the answer.
"We wouldn't need submarines to sink an armada, an armada of Chinese boats and troop ships," he told the National Press Club.
"We'd just do it with planes and missiles."
He said that if Australia wanted to react to China's massive military build-up with submarines, Australia should use the money to build another 40 to 50 of the existing diesel-powered Collins Class units.
Mr Keating's view has been repudiated by many, including his former colleague Kim Beazley, who oversaw the construction of the Collins Class submarines that the new subs will replace.
"I think [AUKUS] is a good decision that's been arrived at with detailed consideration. I actually think we need these submarines," Mr Beazley later told reporters.
"It's a question of their speed and the areas that they have to cover. The conventional submarines are good, but when you discover that a problem has emerged in another area you can't get them there very fast."
Labor MP Peter Khalil, a former national security expert and current chair of parliament's Joint Intelligence and Security Committee, said Mr Keating was out of touch.
"I think it's offensive by Paul Keating to run those sort of one-liners to degrade and denigrate the work that so many public servants do within our intelligence security agencies," he said.
"We can disagree on the politics and the execution of policy, on the substance of policy and let's have an argument about that. But to play the man or the woman, not the ball, should be beneath him.
"Unfortunately, this is something the media is quite excited to pick up on because it's colourful. But it's not substantive and the people that are working in those agencies are dedicating their lives to protecting Australia and Australia's interests."
Prime Minister Anthony Albanese has responded too, saying; "My job is to govern Australia in 2023, based upon what we see is the facts before us".
"Paul Keating wasn't complimentary about all three of us yesterday. But that is his prerogative to do, so I fundamentally disagree with his view. And I disagree with his attitude towards the state of the world in 2023," the PM said.
"It is unfortunate that Mr Keating chose such a very strong personal statement against people. I don't think that that does anything other than diminish him, frankly."