Hazelwood outlook still hidden

Print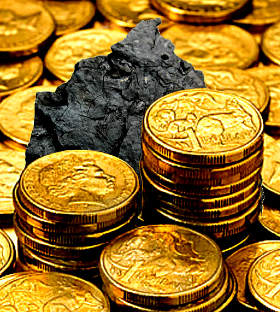 Many voices are calling for owners of the Hazelwood Power Station give a clear timeline for its future.
ENGIE, the French majority owner of the plant continues to deny reports it plans to shut down the facility next year.
Hazelwood - one of Australia's oldest and worst-polluting brown coal power stations – employs more than 500 direct employees and about 300 contractors, all of whom could be at risk if Fairfax Media reports that Hazelwood will shut in April next year prove to be correct.
Reports this week say the future of Hazelwood is likely contingent on that of Alcoa's Portland aluminium smelter.
Industry analysts say the closure of Portland would increase the likelihood that Hazelwood will close, creating volatility for the National Electricity Market (NEM).
All players are waiting on word from ENGIE, which is yet to comment on any of the recent reports.
Meanwhile, the Gippsland Trades and Labour Council, the Construction, Forestry, Mining and Energy Union, the Electrical Trades Union and the Australian Manufacturing Workers' Union say a 'transition centre' must be set up before any industry closures.
The advocates say such a centre would help fast-track the re-employment of anyone who loses their job at Hazelwood, linking them with vacancies in related industries.
Vistoria's Energy, Environment and Climate Change Minister Lily D'Ambrosio is meeting with community groups, while she waits on word from the operator.
"I asked them [ENGIE] straight out whether they'd made a decision and they categorically said they hadn't made a decision," she said.
"We've had an increase in speculation and rumours for many, many months.
"We are not waiting for any final decisions that might be made, what is important here is that we provide greater opportunities for people in the valley."