State creates powerful body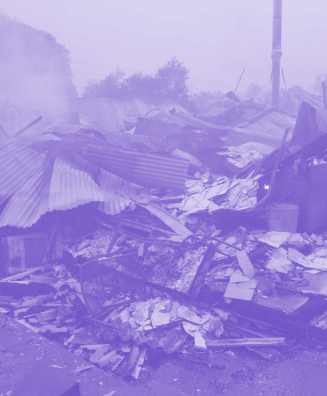 The NSW Government has launched the 'Reconstruction Authority', dedicated to natural disaster management.
The NSW parliament has passed a bill to create the NSW Reconstruction Authority, which will be given far-reaching powers to assist communities in recovering from disasters as well as preparing for them.
It has been given broad powers as a way to avoid red tape, including the ability to develop in national parks or on native title land.
The new body was formed following complaints that the now-dismantled Resilience NSW, which was led by Commissioner Shane Fitzsimmons, did not have the necessary powers.
The new model is based on the Queensland Reconstruction Authority, but some NSW MLCs are concerned about the new authority's "unfettered powers".
This includes concern about the Reconstruction Authority's ability to carry out development on land that is likely to be directly or indirectly affected by a natural disaster.
It could develop or build on land within national parks, protected marine areas, the habitat of threatened species or land subject to native title claims, if the development is deemed necessary and appropriate.
The authority has the power to take any action that is "supplementary, incidental or consequential" to these functions too, while its CEO will be able to take whatever steps they deem "necessary or desirable" to fulfil the agency's goals.
The Reconstruction Authority is subject to the control of the minister for planning, who can authorise development without assessment under the Environmental Planning Act.
The environment minister has been given no oversight over the authority, but a "joint select committee" will be formed, made up of 10 MPs, to review the authority's actions following any disaster.
"The authority … will be able to act quickly and decisively in helping affected residents get back on their feet - and one which can provide immediate on-the-ground support without getting caught up in unnecessary red tape," NSW Premier Dominic Perrottet said this week.
Minister for Planning Anthony Roberts said the new agency's powers will not be brandished "haphazardly", while Minister for Indigenous Affairs Ben Franklin claims the formation of the new body had nothing to do with taking land away from traditional owners.