Local firm eyes electric skies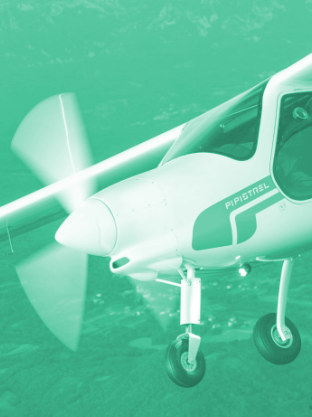 A Melbourne-based startup is attempting to bring electric flying taxis to Australia.
Local firm Skyportz has signed an agreement with US manufacturer Electra.aero to buy dozens of hybrid electric aircraft.
The craft can take off and land in a space of just 30 metres, meaning they can be used for a range of aviation activities currently not occurring in Australia.
Skyportz founder and chief Clem Newton-Brown says air taxis have left the realm of science fiction.
"They're actually flying. Three of them went public in the last month in New York," Mr Newton-Brown has told The Australian Financial Review.
"There's literally billions of dollars going into the front runners."
In the US, an air taxi developer Joby Aviation recently acquired Uber's flying Elevate platform and has listed on the New York Stock Exchange alongside is air taxi competitor Archer Aviation. German air taxi group Lilium is trading on the Nasdaq index as of last month.
The aircraft can carry up to 800 kilograms of cargo and travel about 800 kilometres. They are quieter than helicopters and are cheaper to run because of their electric motors and internal charging mechanisms.
It is intended that air taxi passengers will eventually fly in autonomous craft, but they will have pilots to begin with.
Skyportz has signed an agreement to buy up to 100 Electra aircraft, with the first demonstration model expected to hit local shores by 2023.
Mr Newton-Brown said it could be up to five years before the Electra aircraft receives regulatory approvals to operate in Australia. Flight tests start in the US next year.
The deal is seen as a sign of change in the aviation industry, with smaller aircraft like taxis and delivery drones playing an increasing role.
The Commonwealth has invested $32.6 million over the next two years in an emerging aviation technology program, while the Civil Aviation Safety Authority is working on new regulations for drones and electric aircraft.
Skyportz has been lobbying to develop 'mini airports' for air taxis and drones, which require a new type of zoning changes and planning approvals.
The plan is to build small airports in industrial areas, where freight and logistics companies can move goods to industrial property owners. From this network of small landing sites, goods can then be transported by road to their destination.
Reports say there is a lot of interest among developers of new advanced manufacturing facilities, who are keen to connect with more efficient methods to send and receive their goods.