Dam case thrown out in UK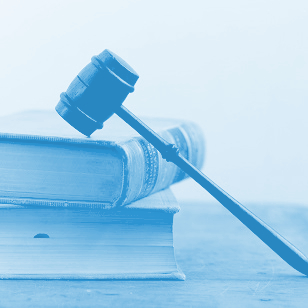 A British judge has thrown out a huge BHP dam disaster class action.
Australian mining giant BHP is expected to be celebrating the legal victory, after a landmark bid by Brazilian victims of the Samarco dam disaster attempted to sue through English courts.
High Court judge Mark Turner said hearing the AU$9 billion class action while action is also under way in Brazil would "lead to utter chaos".
Lawyers for the 200,000-plus claimants have vowed to appeal the judgement.
The class action was brought by 201,900 individuals, 517 small businesses, 13 larger firms, 25 local councils, 15 churches and five utility companies affected by the Brazilian dam collapse.
Nineteen people were killed in the wake of the disaster, which spilled about 40 million cubic metres of toxic sludge through numerous houses and villages, along 600 kilometres of river and into the Atlantic Ocean.
Lawyers argue that the Brazilian courts and the Renova Foundation – set up by BHP and its joint partner Vale in the wake of the disaster – have not been distributing fair or fast compensation.
Justice Turner slammed it as an abuse of process.
"The claimants' tactical decision to progress closely related damages claims in the Brazilian and English jurisdictions simultaneously is an initiative the consequences of which, if unchecked, would foist upon the English courts the largest white elephant in the history of group actions," Justice Turner said.
"It can safely be predicted that this unremitting cross-contamination of proceedings would lead to utter chaos in the conduct of litigation in both jurisdictions the procedural position of each of which would be in a near constant state of flux.
"The task facing the managing judge in England would, I predict, be akin to trying to build a house of cards in a wind tunnel."
BHP issued a statement saying that the "High Court's decision is a strong endorsement of our position that these proceedings were unnecessary because they duplicated matters already covered by the existing and ongoing work of the Renova Foundation and which are, or have been, the subject of ongoing legal proceedings in Brazil".
In recent weeks, the United Nations issued a report that found none of the 42 projects to repair damage from the 2015 collapse were on track.