Big plans hinge on rare skills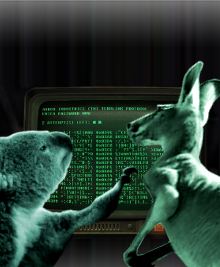 Experts say a skills shortage could put the government's cyber strategy at risk.
The Federal Government wants to add 100 additional personnel to the Australian Federal Police to target cyber criminals.
It has backed this desire with $89.9 million in funding as part of its Ransomware Action plan. However, the government still has to find enough staff with the skills to undertake the initiatives.
"The challenge will be for the ACSC and the ASD [Australian Cyber Security Centre and Australian Signals Directorate] – they're getting talent from the same pools that we are," McGrathNicol partner Shane Bell says.
"There's a significant shortage of talent in Australia, so if you're going to recruit a huge amount of people into government – which I think is great ... you are taking good people out of industry. We need good people everywhere, so I don't know how that's going to work."
There have been many reports in the last few years detailing the lengths companies are going to to attract and retain tech experts.
Companies are offering four-day working weeks, workplace culture specialists, and even paying interstate relocation costs for engineers to attract the right people.
Government agencies cannot offer many of these options, and they have their own standards to meet too.
"Sworn police investigators will be required for more than 60 of these new positions," Home Affairs says, reported to be a mix of police investigators, intelligence analysts, technical specialists, liaison officers and support staff.
"Positions have been filled over the past 12 months through a mix of internal and external recruitment, with additional recruitment to continue into next year."
The department is also spruiking its $70.3 million a Cyber Skills Partnerships Innovations Fund, which is aimed at encouraging "businesses and academia to partner together to find innovative new ways to improve cyber security skills".