First listed on: 27 January 2020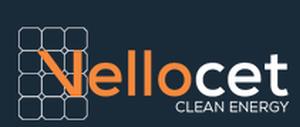 Senior Engineer|Hybrid Generation | CEC Accreditation
About Us
Vellocet Clean Energy ('VCE') is a pioneer in the development of grid-connected behind-the-meter and front-the-meter clean energy microgrid solutions for commercial and industrial customers. Our microgrids involve the integration of on-site renewable energy and thermal energy generation with battery energy storage to supply the majority of a customer's direct energy requirements. It is the largest microgrid provider to the Clubs industry in NSW and SE Qld.
The Role
An exciting opportunity has become available for an experienced Senior Engineer to join our friendly and dynamic team based in St. Kilda, Melbourne. You will have primary report to the Director - Operations and be responsible for modelling, design and engineering of Solar PV power generation and storage systems including microgrids, gas cogeneration units, microturbines, battery storage and thermal generation (gas, diesel, biogas).
Your duties will include but not be limited to -
Sales Support - Provide support to the sales team for framework design, PV modelling & energy yield analysis, high-level solar array layouts & engineering, inverter locations & sizing
Solution Provision - Provide engineering solutions to customer energy load (both electrical, heating & waste production) opportunities
Energy generation modelling - Use Vellocet's proprietary modelling software to provide an engineering solution that optimises the customer outcomes & VCE's capital returns
Innovation - Develop algorithms for storage/battery implementation on projects and find new ways to increase the economic efficiency of power generation & storage systems.
Energy Yield Analysis
Project detailed design & engineering
Full documentation - Provide full documentation including drawings, specifications, engineering assessments, bills of materials, of solar systems for projects
Grid Applications
Site inspections
Assist with queries from installers, suppliers and customers
Participate in the partner programme establishment and management
2D/3D modelling
Procedures - Establish design & engineering procedures for the business
Organise & conduct testing to assess the performance of power generation & storage plants & remedy inefficient systems
SCADA - Provide overall SCADA & controls design for the third party protection & controls engineering teams
Work with the maintenance providers to ensure plant operation.
Be involved with project management as necessary
Skills and Experience
CEC accreditation
Engineering Accreditation from Engineers Australia
Bachelor's degree qualified in solar, electrical or mechanical engineering
Ability to design 100kW+ systems autonomously
Project Management experience is advantageous
Proficiency in: Excel, PV Syst, Nearmaps, AutoCAD, Homer & PowerCAD
How to Apply
If this sounds like an opportunity you would be interested in, please click 'apply for this job' via SEEK with your attached resume and cover letter.
Location:

VIC - St Kilda
Salary:

$140,000 - $175,000
Work Type:

Full Time
Category:

Electrical
Mechanical
Solar/Renewable Energy