First listed on: 12 February 2019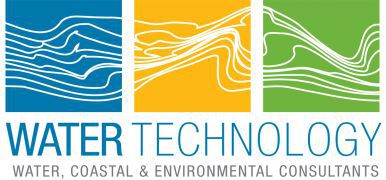 Water Technology has developed a strong reputation for achieving technical excellence in the delivery of services to Australia's water, coastal and environmental sectors. Water Technology is wholly employee owned. Our key assets are our people and we encourage an open, innovative and supportive culture. The company actively engages in staff development and training to ensure we provide the best levels of service to our clients and community.
We work with Natural Resource Management Departments and Authorities in Victoria, NSW, Queensland, SA and WA; the Murray Darling Basin Authority, the mining industry within Australia and South East Asia, land developers, NGO's and other consulting companies seeking our specialist skills.
We are a professional, well respected business that has an established record over nearly 20 years of practice; and is continuing to grow through the commitment and dedication of our team. We appreciate and value the contribution of all employees and we provide excellent, flexible working conditions, competitive salary and a terrific team environment.
We now have an outstanding opportunity for a passionate and motivated engineer with senior skills and experience in urban water quality, to join our Integrated Stormwater Management team in Melbourne. The ISWM team specialises in all things concerning management of surface water within our urban environment. This ranges from large scale integrated water management planning to water sensitive urban design, urban flood risk management, waterway health and much more.
Key Responsibilities of this role include:
Hydrologic & Water quality modelling and investigations
Design of WSUD systems
Project management
Engagement and workshop facilitation
Time and budget management
Analysis
Report writing
To be successful in this role, you will need:
Exceptional interpersonal skills
Excellent written & verbal communication skills
Creativity
Proven project management skills
Engineering degree (Environmental or Civil) and preferably post-graduate qualifications
Strong interest in effective and innovative integrated stormwater management objectives
Extensive experience in water quality modelling and analysis
Ability to work autonomously
A commitment to delivering outstanding service & quality to our clients
The ideal candidate will have the right mix of technical expertise and communication skills to translate our highly technical work into formats that can be understood by our project stakeholders.
What's in it for you?
Warm, friendly, supportive and collaborative team and culture
Excellent professional development
Fantastic variety of projects to get involved with
Attractive salary commensurate with experience & qualifications
Flexible working hours
Excellent benefits such as paid professional membership, opportunity to purchase additional annual leave etc
Shareholding opportunities
A person with a good sense of humor, who works well with little supervision (but full support), is committed to client satisfaction and who enjoys working in a team environment will fit well with our company culture.
To apply for this role please email a current CV along with a cover letter outlining your suitability for this role.
Location:

VIC - Notting Hill
Work Type:

Full Time
Category:

Environmental/Sustainability
Water/Waste