First listed on: 01 October 2022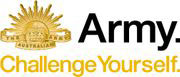 Fitter Armament (Well-Paid Apprenticeship)
If you're seeking a career that allows you to work with a range of advanced Army weaponry and other equipment, with plenty of training and development opportunities, this could be the role for you.
No prior experience in armaments is required – you could be seeking an exciting job opportunity after graduating school or you may be considering a career change long-term job security.
Your role:
As a Fitter Armament, you'll be responsible for inspecting, repairing and reconditioning the Army's ever-growing range of military hardware, from advanced weapons, to armoured vehicles to watercraft and diving gear.
Whether you're already trade qualified, or keen to learn one from scratch, you'll receive comprehensive training and skills required to grow and succeed in your role. Importantly, you'll train and carry out your trade in well-equipped workshops using modern tools and equipment.
You'll also enjoy the extra dimension of learning to operate many of the weapons you maintain, in preparation for exercises and operations.
On top of this, you'll have the opportunity to support Army domestic activities, including exercises and operations, with potential deployments overseas in support of Australian and coalition personnel.
Training:
As part of your initial military training, you'll learn about the Army and participate in fitness sessions, weapon handling, drill and first aid. The training will provide you with confidence and resilience and upon completion, you'll feel justifiably proud of what you have achieved.
Location:
Following your employment training, you'll be posted to large Combat Service Support Battalions (CSSB) located in Brisbane, Darwin and Townsville. In this military role, you'll find yourself working in barracks or deployed on training exercises out field. It's not possible to guarantee a specific posting location for the duration of your service, therefore you must be willing to relocate.
Salary:
In the Army you'll get paid a competitive salary from day one regardless of your age, experience or qualifications. Upon commencing training, your starting salary will be approximately $51,277 per annum plus 16.4% superannuation and your pay will increase as you progress through training.
On completion of your initial military training and initial employment training, you could earn $73,253 per annum plus generous super.
Life in the Army:
Action, adventure, exciting career opportunities and amazing mateship—there's so much to love about life in the Army. Whether you're looking to pick up a new skill, get qualified with fully paid training or are up for a new challenge, you'll find it all in the Army.
Not to mention there's also the sense of accomplishment and pride that comes from serving your country and providing support to communities in need, both here and overseas.
This is no ordinary job—but that's exactly what you're looking for. Enjoy a rewarding career, opportunities to travel, excellent fitness facilities, and free medical and dental; all in a dynamic and fulfilling work environment.
Apply now:
For this role, you must be an Australia citizen, over 17 at the time of enlistment and have completed an Australian Year 10 education (or equivalent) with passes in English, Mathematics Science (with a Physics component) and one other subject. Consumer Maths, General Maths, Maths in Society and similarly 'modified' Maths subjects are not considered suitable
You must also be able to successfully obtain a security clearance and meet the minimum medical and fitness requirements. Further information can be accessed via https://army.defencejobs.gov.au/joining-and-training/can-I-join/eligibility-check
Click the APPLY button if you think you have what it takes to become an Army Fitter Armament and we'll get in contact with you shortly.
You can also visit the link below to view the full position description and learn more about life in the Army: https://army.defencejobs.gov.au/jobs/fitter-armament
Closing Date:

31 Oct 2022
Location:

VIC - Melbourne
Salary:

$50,000 - $69,999, plus 16.4% super
Work Type:

Full Time
Category:

Defence Forces
Trades