First listed on: 09 December 2021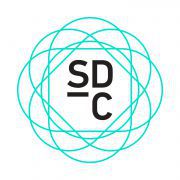 Senior Sustainability Consultant
Sustainable Development Consultants

The opportunity
Now is the time to build better, to live better. Join leaders in the field at one of Melbourne's largest sustainability practices - Sustainable Development Consultants (SDC). Work with passionate, highly skilled individuals collaboratively assisting architects, designers and developers in producing exceptional, innovative built environments for the future.

Create genuine positive environmental impact. Support world-leading design and construction teams in achieving and exceeding sustainability ratings, performance, efficiency and comfort - across a wide range of ESD projects and disciplines.

At SDC you're offered both flexible working conditions and the opportunity to be nurtured toward a leadership role within the practice.

Our locations
Our bright, open-plan office is located in the heart of vibrant Camberwell, close to public transport and offers our staff on-site parking and end of trip amenities.

And with a branch office in Castlemaine, along with support for hybrid working, this role offers the opportunity to be based in metro Melbourne or regional Victoria (or even a little of both if you fancy trying out a tree change...).

So, who are we looking for?
An experienced Sustainability Consultant who...

• Has a degree in environmental or building services engineering (or relevant related qualification)

• Possesses excellent verbal and written communication skills (after all, we're a client-facing consulting service)

• Has a minimum of 3-5 years relevant working experience

• Is driven by the value sustainable development brings, the design and construction of the built environment and is committed to improving the overall performance of buildings

• Pursues opportunity by networking with our extensive client base building and fostering relationships that will be the foundation of the next generation of sustainability professionals

• Demonstrates our intrinsic value to the building and construction industry through promoting our wide and broad range of expertise, services, capabilities and enduring sustainable outcomes

• Has experience in preparing Green Star submissions for certification and is a GSAP (Green Star Accredited Professional)

• Can meticulously prepare a wide range of reporting and documentation - always ensuring clients' needs are fulfilled and conveyed to stakeholders effectively

• Is proficient with analytical engineering principles, detailed environmental modelling assessments, tools and leading industry standard software

Some complementary (but not essential) additional experience:
• You may be a specialist in Life Cycle Assessment, ESD, Daylight, Waste or Energy Modelling - let us know if there's a special skill you think you can add to our team.

Keen to engineer change?
Apply online now at: https://www.sdconsultants.com.au/careers/senior-consultant/

Successful applicants can expect an attractive salary package, commensurate with skills and experience, working with a team motivated to provide excellent service and tangible results for our broad client base.

Location:

VIC
Work Type:

Full Time
Category:

Architectural
Built Environment
Environmental/Sustainability
Environmentally Sustainable Design (ESD)
Planning/Scheduling
Water/Waste