First listed on: 13 November 2017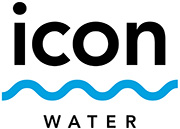 Key Account Liaison
Base salary $116,738 plus 15% superannuation
Permanent opportunity
Icon Water is looking to fill the newly created position of Key Account Liaison. This role is responsible for developing long-term relationships with a range of key customers and stakeholders to successfully deliver solutions that meet customer needs and expecations.
About Icon Water
Icon Water is responsible for owning and operating Canberra's network of water and wastewater infrastructure and assets including dams, reservoirs, water and sewerage treatment plants, water and sewerage pumping stations to ensure the delivery of safe drinking water and reliable sewerage services. Icon Water has been part of the Canberra community for 100 years.
What can we offer you?
Icon Water offers generous salary and benefits including competitive pay, flexible working arrangements, fully subsidised gym memberships, a staff rewards programs, career development and opportunities, an inclusive workplace and much more...
About the role
This role will be the primary contact for Icon Water's key customers and is responsible for building and fostering these long-term relationships. This will be done through understanding customer needs and requirements, leveraging existing relationships and proactively understanding and proposing fit for purpose solutions to customer needs. Part of this role will require problem resolution and dealing with complaints.
What are we looking for? (selection criteria)
The successful applicant will have:
Relevant tertiary qualifications in business or a related discipline, or demonstrated experience developing and fostering relationships with key customers or stakeholders in a business environment.
Experience in customer services and providng practical solutions based on customer needs and requirements.
Experience in writing business documents and producing reports for distribution to external stakeholders.
Knowledge of customer services standard, regulations, codes, contracts, rights and obligations in a water utility is desirable.
We are seeking candidates who can work autonomously, have high level communication and interpersonal skills to work with key customers and stakeolders to negotiate, influence and develop solutions that meet a wide range of customer needs.
To apply for this role please submit your resume, qualifications and a detailed cover letter outlining what skills, experience and attributes you can bring to the role that demonstrate what we are looking for via our recruitment portal: https://recruitment.iconwater.com.au/ProductionWC/jobs1/ by Sunday 26th November 2017. To learn more about this great opportunity you can contact Lisa Quinn, Manager Customer and Community Affairs on (02) 6180 6136.
Icon Water is an Equal Opportunity Employer which values diversity and inclusion. We encourage applicants from diverse backgrounds, including Aboriginal and Torres Strait Islanders, people with disabilities, people from culturally diverse backgrounds and all ages. We also have a strong focus on gender balance within the organisation and encourage women to apply.

Email: Please click the 'Apply Now' button below.
www.iconwater.com.au

Closing Date:

26 Nov 2017
Location:

ACT - Mitchell
Work Type:

Full Time
Category:

Water/Waste