First listed on: 12 November 2019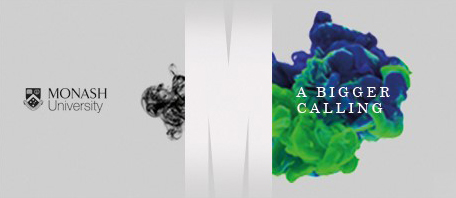 Senior Research Fellow

Job No.: 600268
Location: Clayton campus
Employment Type: Full-time
Duration: 3-year Fixed-term appointment
Remuneration: $119,072 - $137,298 pa Level C (plus 17% employer superannuation)
Be inspired, every day

Drive your own learning at one of the world's top 80 universities

Take your career in exciting, rewarding directions
Everyone needs a platform to launch a satisfying career. At Monash, we give you the space and support to take your career in all kinds of exciting new directions. You'll have access to quality research, infrastructure and learning facilities, opportunities to collaborate internationally, as well as the grants you'll need to publish your work. We're a university full of energetic and enthusiastic minds, driven to challenge what's expected, expand what we know, and learn from other inspiring, empowering thinkers.
Monash University strongly advocates diversity, equality, fairness and openness. We fully support the gender equity principles of the Athena SWAN Charter and invite you to join us in celebrating women in STEMM.
The Opportunity
The most prestigious and generous research opportunity in Australia is undoubtedly the Australian Research Council Laureate Fellowship, and Monash University is enormously proud that our very own Deputy Dean of the Faculty of IT, Professor John Grundy, has recently been accorded this esteemed award. As such, an extraordinary opportunity now exists for a Senior Research Fellow to join Professor Grundy on the Laureate Fellow programme exploring human-centric, model-driven software engineering.
This Laureate programme aims to develop fundamentally new ways to capture and use human-centric software requirements during model-driven software engineering and verifying that systems meet these requirements. Major issues currently exist with misaligned software applications in terms of accessibility, usability, emotions, personality, age, gender, and culture. Software systems and their development practices largely ignore many human-centric issues, resulting in software that poorly meets diverse user requirements and needs, especially for young, ageing, disabled or other vulnerable people.
This programme aims to address these through new conceptual foundations and modelling techniques for their support during software engineering. The intended outcomes are enhanced theory, models, tools and capability for next-generation software engineering that incorporate these critical elements. Key outcomes of the project will lead to IT jobs and companies using a brand new paradigm for human-centric software system engineering. Benefits will include software that better meets and adapts to diverse end-user needs, and software able to underpin better business practices, community living, ageing and education.
The aims of the project are best described in the words of the Laureate Fellow himself.
"As Australia's population continues to age and diversify, it's imperative to ensure all perspectives are considered so products can be enjoyed by all," notes Professor Grundy. "Through this generous fellowship, I hope to grow my research team in order to explore how age, gender, culture, language and disability impact the manufacturing process in products like smart homes so they are a help, not a hindrance, to the end-users,"
The Senior Research Fellow will support the Laureate Fellow with overall programme management, working with the Project Officer. They will co-supervise the Research Fellows and some of the PhDs, lead the work on the development of a new taxonomy of human-centric software requirements, and contribute to the new Domain-Specific Visual Languages to model these requirements. The Senior Research Fellow will also contribute the work in augmenting design models with human-centric requirements and lead the work in using these human-centric requirements in software testing and defect reporting. They will lead the work on industry trials of programme processes, models and software.
As well, the Senior Research Fellow will take a leading role in the implementation of a number of development workshops for researchers and practitioners which will be conducted to support ways to improve diversity in software engineering, better incorporating diverse human perspectives into software engineering processes as well as improving the appreciation and diversity of software engineers.
In conjunction with the Project Officer, Research Fellows and PhDs, the Senior Research Fellow will provide oversight of the programme's creation and dissemination of new open datasets, software processes, and software. Target domains and collaborators are likely to include digital health apps and software; smart cities apps and software e.g. transport, utilities, government services; and smart homes and education apps and software. The Senior Research Fellow will work not only with Laureate programme team members but also other human-centric software engineering projects and teams at Monash University, and collaborate with a range of our international research partners.
While the role is research-focused, a small amount of teaching, ideally aligned to the programme goals and in software engineering areas, can be accommodated depending on the Senior Research Fellow's interest and opportunities. At the least, the supervision of related research projects by Honors and Masters students will be expected.
In line with this Laureate programme's aims to improve the incorporation of human diversity into software engineering processes and engineered software, a diverse team is desired. Applications from people from underrepresented groups are strongly encouraged.
While the role is intended to be full-time, a part-time role or job shared role will also be considered for the best candidate(s), flexible working arrangements may be negotiated.
At Monash University, we are committed to being a Child Safe organisation. Some positions at the University may require the incumbent to hold a valid Working with Children Check.
For instructions on how to apply, please refer to "How to apply for Monash Jobs".
Enquiries
Professor John Grundy, +61 3 9905 8854, john.grundy@monash.edu
Position Description
Senior Research Fellow - John Grundy Laureate
Closing Date
Thursday 5 December 2019, 11:55 pm AEDT

Closing Date:

05 Dec 2019
Location:

VIC - Clayton
Salary:

$119,072 - $137,298 pa
Work Type:

Full Time
Category:

Computer/Technology/ICT
Research/Scientific
Software/Systems/ICT