First listed on: 30 June 2022

General Manager Infrastructure Planning and Operations
About Central Highlands Water
Central Highlands Water (CHW) is a leading regional water corporation providing drinking water, sewerage, trade waste and recycled water services to approximately 150,000 customers throughout the Central Highlands region of Victoria. CHW have a proud history supporting regional prosperity by providing excellence in water, sewerage and recycled water services to our customers and the community for more than 150 years.
Following the appointment of the incumbent into the Managing Director position, CHW are searching for a leader to work with a our executive team and Board to help deliver on the soon to be finalised 2040 business strategy. This role will contribute to the delivery of reliable and affordable water services and providing outstanding customer and community value. It will also support the vision of an inclusive and innovative organisation as it addresses climate change, growth, environmental impacts, social challenges and opportunities, while further supporting regional communities.
About the Role
Reporting to the newly appointed Managing Director, you will form a critical part of the executive team helping bring the 2040 strategy and vision to life. Providing leadership to strategic planning and service functions, you will strive to ensure CHW provides value to its customers and is trusted by the community. You will work closely with the Managing Director, Board and Executive to deliver the business strategy and develop organisational strategic plans that maximise value through the implementation of innovative solutions to customer problems. Strategically-minded, you will recognise the significant challenges and opportunities ahead and develop strategies and partnerships that deliver enhanced commercial, community and environmental benefits.
About you
A highly regarded professional in a complex service delivery organisation, you are known as an experienced and authentic leader who builds trust and credibility through your engaging style. You bring a proven track-record of building empowered teams, a commitment to creating diverse and inclusive workplaces, and a passion for leading strong safety cultures. With an appreciation of utilities, public sector, or regulated service delivery environments, you are excited by the opportunity to proactively engage with diverse stakeholders to create a positive impact for the region. You are well regarded from your dealings with Boards and senior stakeholders in the past, and consider your communication skills to be a key strength. Furthermore, your ability to influence and build long-term customer and stakeholder relationships will see you build partnerships and deliver strategic plans effectively.
If you are a motivated, community-minded leader who is seeking to make a significant difference to both the organisation and the Central Highlands region, then this is an opportunity not to be missed.
To Apply
To view the PD, copy and paste this link: https://bit.ly/3AboLSM
To apply for this role, please click the 'apply now' button and upload your resume. For further information or a confidential discussion, please contact Seamus Scanlon on 0455 118 868 or Carla Bent on 0422 582 992.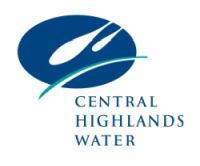 Location:

VIC - Ballarat
Work Type:

Full Time
Category:

Infrastructure
Management
Planning/Scheduling
Project Management/Delivery
Stakeholder Engagement/Management
Water/Waste