First listed on: 18 October 2021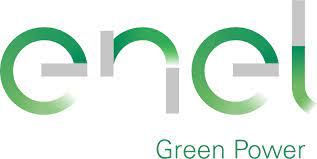 Project Engineer Solar
The Enel Group is dedicated to the development and management of energy production from renewable sources worldwide. We have an energy generation mix that includes wind, solar, hydroelectric, geothermal and biomass.
We are active in 29 countries with over 1,200 plants.
We work worldwide with a sustainable business model that generates value, not only for the company, but also for the communities where we work. We are constantly engaged in new projects and new technological challenges in order to innovate in the fields of research and production of electrical energy from renewable sources.
We have an exciting opportunity for a Solar Engineer to join our team. You will be responsible for performing solar resource assessments and layout optimization for future PV projects.
Your day to day duties will include:
Manage engineering contract SAP administration (Supervise the creation and release of the ENG contract payment or ENG contract PR and under Execution phase? - supervise the creation of the payment Technical Release of the Eng Milestone)
Attend the periodical mutual feedback section of the Projects with the PT
Carries out the overall planning of project design activities (Design Plan and Program) to ensure the on time emission of Project design documentations.
Establishes appropriate technical solutions for the development of project design and Project's realization, carrying out cost/benefit analysis of solutions
Program, conduct and documents Project Design Reviews Meetings together with Project Team members in order to provide an analysis of project design's technical correspondence to the Project's economic and scheduling objectives
Carry out technical analysis of Project's modifications, as well as any non-conformity, transmission and RFI, in order to propose suitable solutions for project design and/or technical problem issues
Supports Project Manager in managing technical interfaces towards the local Area/Country O&M and other Organizations
To be successful in the role, you will have:
Good understanding of budgets and design for cost solutions (capex and opex evaluation)
General knowledge in Renewables
Power plant engineering. Design of civil and electro-mechanical systems (plant, machinery and component) from feasibility study, basic engineering to executive engineering
Knowledge of solar resource analysis and estimation of energy yield to ascertain solar plant output under different conditions.
Knowledge in primary components (panels, trackers, conversion units, etc.)
Knowledge of grid connection, electrical substation and collection system; main components and functioning
Knowledge of common foundation types, input data for the structural design, geo-technical investigations, ground improvement techniques and civil road design
Understanding of prevalent solar technologies, their applications and technical features
Requirements:
Degree in Engineering or equivalent. Preferred Civil or Electrical.
Minimum 3 years' experience in a field related to solar power plant design within engineering and construction.
Previous experience in Operation & Maintenance
Regular driver's license
Ability to travel 10-25% domestically and internationally
Knowledge of: Microsoft Office suite with advanced use of Excel. Microsoft project. Intermediate use of Autocad. Arcgis and SAP welcome but not mandatory
You must have the right to live and work in Sydney.
Location:

NSW - Sydney
Work Type:

Full Time
Category:

Electrical
Energy/Utilities/Power Generation
Solar/Renewable Energy