Worley named as potential SNC buyer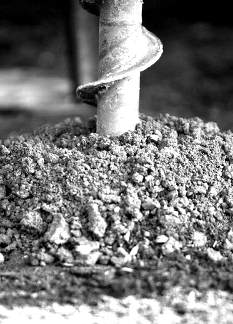 Australia's Worley Parsons could be lining up to buy a Canadian engineering giant, despite it facing legal action over alleged bribery and corruption.
Worley Parsons, one of Australia's biggest engineering companies, has been named as a potential buyer for Canadian engineering and construction giant SNC-Lavalin.
Canadian media reports suggest the Sydney-based firm is one of at least two large multi-nationals weighing up a possible takeover of SNC-Lavalin, even though it has an expensive legal battle ahead.
SNC-Lavalin is set to face allegations of multi-million dollar bribery offences.
In February this year, the Royal Canadian Mounted Police announced two corruption charges against the group and two of its subsidiaries over alleged criminal acts in Libya.
One of the allegations was over at least $47.7 million in bribes reportedly paid to Libyan public or other officials.
The other allegation related to claims of fraud of about $130 million on construction projects in Libya, including the Great Man Made River Project.
SNC's chief executive Robert Card says any criminal connections could be fatal to the company, due to its heavy reliance on government contracts in Canada, and its international reputation.
Card says the turmoil could leave SNC susceptible to a takeover.
Meanwhile, in Australia, Worley announced in May it will cut 2,000 jobs as it restructures its global business.
The company will not comment on the current speculation, but its CEO Andrew Wood has signalled that the company is on the lookout for new acquisitions.
One obvious obstacle is the fact that SNC-Lavalin – which has a market capitalisation of more than $AU7.3 billion - is almost three times the size of Worley.
The other party that insiders claim is interested is Spanish giant ACS, which currently owns Australian engineering group CIMIC (formerly known as Leighton Holdings).
"People are circling. It's a big prize. It's worth having," one source was quoted as saying in Canada's Financial Post.
Another insider said the potential acquirers had "shown up at the door".