Victoria getting battery backup

Print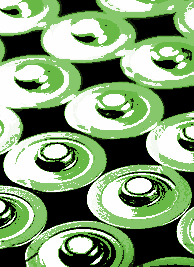 Funding has been provided for two large-scale, grid-connected batteries to shore up Victoria's power supplies.
The $50 million projects are being funded by the Federal Government's Australian Renewable Energy Agency (ARENA) and the Victorian Government.
"The wind doesn't blow all the time, and the sun doesn't shine," Federal Energy Minister Josh Frydenberg said.
"But people expect a consistent, 24/7 supply of power. These battery projects will be important."
"Together with ARENA and leading energy companies, we are investing in energy storage that will help us firm up our supply when we need it," Victorian Energy Minister Lily D'Ambrosio said in a statement.
One of the batteries will be built alongside the existing Gannawarra Solar Farm.
It is expected to have a storage capacity of 50 mega-watt hours (MWh), and be able to provide 25 mega-watts (MW) of energy.
The system will be capable of powering 800 homes for 24 hours.

Tesla will supply the equipment, to be owned and operated by Edify Energy.
The second battery is set to provide 30 MW of energy and 30 MWh of storage, located in Ballarat, supplied by Fluence and owned by company AusNet.
"The one near Kerang is co-located with the solar farm, and the other at the Ballarat terminal substation," Mr Frydenberg said.
"[They] will capture the existing investments and support energy generated from renewable projects in the region."
Construction is due to commence this month, meaning the project should be online by next summer.