US group slams QLD coal plans

Print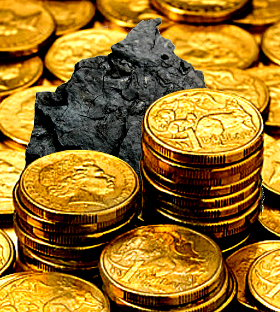 Analysts say huge coal projects in Queensland's Galilee Basin carry "an almost unprecedented level of financial complexity and risk."
The Institute for Energy Economics and Financial Analysis (IEEFA) says plans for new coal production facilities may be too risky to attract investor support.
IEEFA – a New York-based NGO funded by philanthropic organisations such as the Rockefeller Brothers Fund and the V Kann Rasmussen Foundation – says the multi-billion dollar proposals for what would be some of the world's biggest coalmines will face serious hurdles.
IEEFA's director of finance says the huge scale, 'greenfield' nature and foreign ownership of the projects lines them up a tough time securing funding.
Big drops in coal project profitability, a halving of the coal price, and a perceived likelihood of structural decline in thermal coal make "the Galilee coal project proposals... highly unlikely to proceed without the support of the four Australian bank majors, plus some of the nine leading global investment banks," IEEFA's director of finance Tom Sanzillo says.
IEEFA's concerns are focused on the $10 billion development of the expansive Carmichael coal deposit, which India's Adani Group is moving to access.
While proponents say the effort could create up to 9,000 jobs while bolstering the coal trade to India, "IEEFA estimates that the most advanced Galilee coal greenfield projects, both run by Indian conglomerates, face a combined $21 billion in infrastructure costs, including rail and port construction".
"These projects are commercially unviable, reflective of the enormous capital investments required, the relatively low quality thermal coal involved, globally depressed seaborne coal prices and the lack of any of the necessary infrastructure required," Sanzillo said.