Unions bristle at looming bill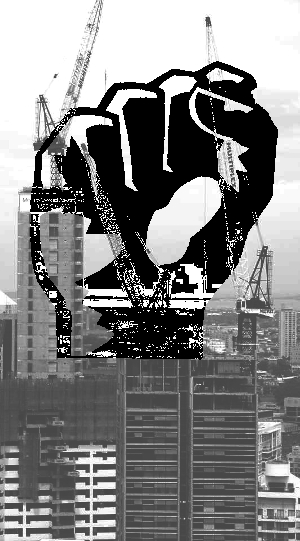 The ACTU says the Coalition's union crackdown could breach international conventions.
Australia's peak trade union body commissioned the UK-based International Centre for Trade Union Rights to review the government's controversial Ensuring Integrity legislation.
The government wants sweeping powers to intercede on trade union rights, but the analysis says it could put Australia in breach of two International Labour Organisation conventions.
The report says there is almost no comparable legislation in other industrialised democracies. It did, however, find parallels between Turkey's anti-union laws, while also pointing to similarities to Brazilian dictator-era laws.
Australia has commitments to uphold freedom of association and right to organise and collective bargaining conventions.
"The Ensuring Integrity Bill does precisely the opposite, and as such invites comparisons with the regulations deployed by repressive regimes, which are aimed at wholly undermining workers' rights to organise freely and independently of the state," the research says.
But Industrial Relations Minister Christian Porter said the report had no credibility because it was commissioned by and conducted by the union movement.
"The Ensuring Integrity Bill does not impinge any of Australia's international obligations," he said.
"The ACTU seem to be repeating Sally McManus's view that registered organisations and officials of organisations should be able to break the law.
"That is not a view that anyone accepts and certainly not the government, because breaking the law by the CFMMEU on working sites across Australia costs all Australians."
Mr Porter says the bill's objective is to make sure union operate according to the law.
He said the CFMMEU has 75 officials before the courts, facing hundreds of alleged breaches of the law, and has been slapped with more than $16 million in fines.
The Ensuring Integrity Bill was killed off in the previous term of government, leaving the Coalition having to convince crossbench senators to back the measures hen the bill returns.