STEM focus outlined

Print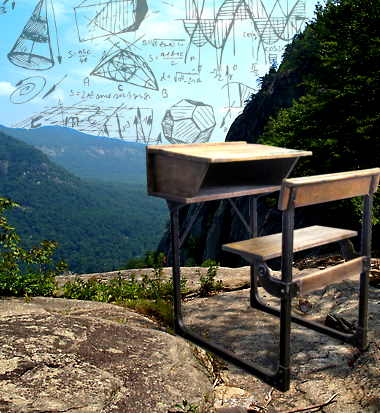 The Federal Government is considering making Australian universities prioritise science and maths in teaching degrees.
Education Minister Simon Birmingham says the government is looking at using university funding as a tool to help address falling participation rates in high school maths and science.
In 2013, one in five Year 7 to 10 general science teachers done no university study in that area.
Senator Birmingham said that stat is "unacceptable".
He called on states and territories to "be willing to make clear to universities where their employment priorities lie" and create incentives to push more students into specialist maths and science subjects.
"Between better workforce planning and smarter use of technology every high school should have access to specialist teachers to teach specialist science and maths subjects," he said.
"And we should strive to achieve this within the next five to ten years."
Senator Birmingham admitted that the Federal Government cannot force states to hire teachers with maths or science backgrounds.
But, he said, there is the ability to "influence" teaching students entering university by tying STEM measures to university enrolment funding.
"If need be, federal funding powers over university places could be used to help the states to influence enrolments to secure the science teachers we need for the future," he said.