Solar deal for traditional land

Print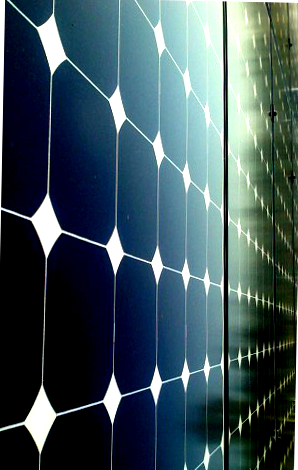 A First Nations-owned renewable energy project in north-east Victoria is moving ahead.
A three-way partnership between Taungurung Land and Waters Council (TLWC), community energy company Indigo Power, and the Department of Environment, Land, Water and Planning (DELWP) has been formed to deliver clean energy to the DELWP Broadford office on Taungurung country.
A 17k/w 50 solar panel system will be installed at the Broadford office, funded by an investment from TLWC and managed by Indigo Power.
It should be able to produce up to 30 per cent of DELWP's energy needs.
TLWC chief executive officer Matthew Burns says traditional lands need environmentally appropriate projects.
"I had the discussion with DELWP late last year about Taungurung investing in the department's property assets on Taungurung Country," Mr Burns said.
"This exercise has been a very big red-tape-cutting exercise to enable this to come to fruition.
"Over the years you have conversations with departments around ideas of progressing Aboriginal interests, Aboriginal procurement, or Aboriginal engagement and there's a lot of good intent, however there often isn't the will.
"Or the policy is inhibiting projects like this to get off the ground.
"I can say without question a number of DELWP staff at all levels have made a concerted effort to make changes to policies, which from our end is really pleasing."
The Broadford renewable energy agreement is part of the Hume Region Renewable Energy Roadmap project.