Santos CSG reviews questioned

Print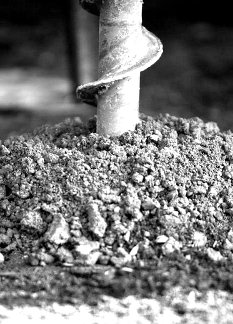 Santos has been accused of missing big points in a scientific review of its proposed 850-well Narrabri coal seam gas project.
Two new reports poke holes in Santos's formal reply to earlier criticisms.
A review by ecologist David Paull disputes Santos's findings that there are no endangered box gum woodlands at the project site.
It also says Santos has failed to conduct surveys for stygofauna - species that help purify groundwater - despite being told to by an independent expert scientific committee.
The second report by ecologist David Milledge says earlier concerns he raised about animal surveys at the site "have not been satisfactorily addressed".
"Santos's lack of success in detecting the presence of threatened vertebrate species over four years of surveys in the project area provides little confidence that the proposed scouting framework will be effective in avoiding impacts on significant values," Milledge wrote.
Santos says its scientific rigour is "second to none".
"The EIS has concluded the Narrabri gas project is unlikely to have any significant impact on threatened species and it is now a matter for the NSW independent planning commission and the federal environment minister to make their determination," a spokesperson said.
The Wilderness Society says Santos has still not announced exactly which parts of the Pilliga forest will be cleared for the project.
"The federal environment department said the Narrabri gas project would have a 'likely significant impact' on 10 endangered species and two ecological communities when it decided the project would need federal approval to proceed," a spokesperson for the group said.
"They include the koala, the Pilliga mouse, the spotted-tail quoll, the south-eastern long-eared bat and the regent honeyeater, as well as the Brigalow forests, home to the black-striped wallaby."
The NSW planning and environment department has "asked Santos to provide additional information and clarification on a number of matters relating to the environmental impacts of the project".
The department's assessment will be referred to the independent planning commission for a final decision.