Rubbish power coming to QLD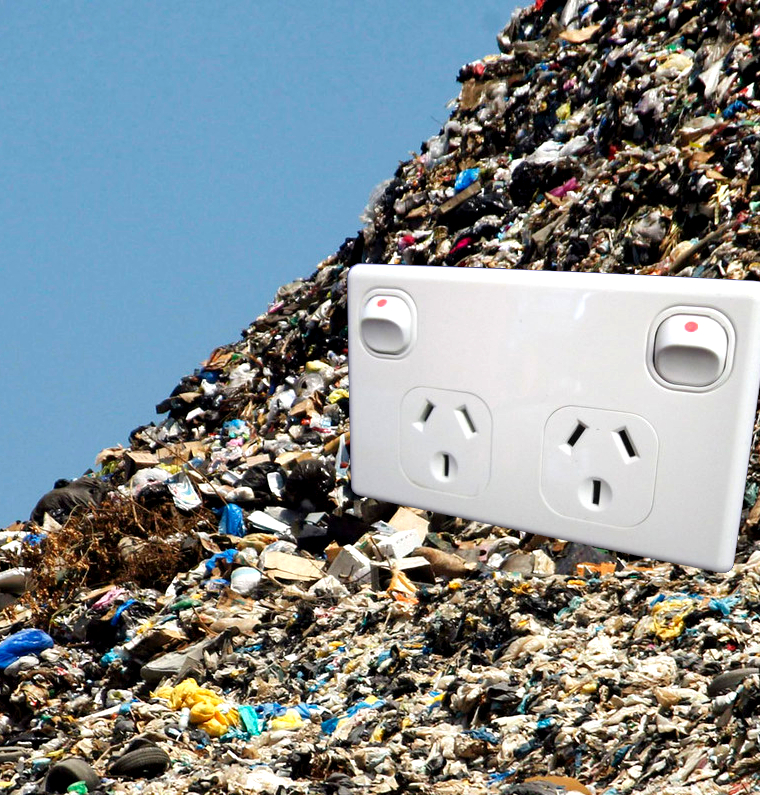 The Queensland Government is paving the way for construction of a $400 million waste-to-energy incinerator near Brisbane.
German firm Remondis wants to build the new power plant at its current landfill site at Ipswich.
"We transfer the energy from the waste we collect from council and businesses in both Brisbane and Ipswich City Council regions and turn it into energy," said general manager Bret Collins.
"We sort it into materials that can be recycled and recovered and then we utilise the other materials that would have been going to the landfill.
"We then send that off to essentially a similar piece of equipment to a coal-fired power station, and turn the material into steam and then that steam is turned into electricity."
The State Government says it will set aside $100 million from its new waste levy to boost the waste-to-energy market, but the project still requires numerous approvals.
"The introduction of our Government's waste levy provides a real incentive for projects like this, building a new industry as an alternative to landfill," Queensland development minister Cameron Dick said.
"The proposed plant will convert between 300,000 and 500,000 tonnes of waste per year to generate up to 50 megawatts of baseload electricity for Queensland households and businesses."
Remondis runs over 50 waste-to-energy power plants across Europe.
Many are concerned about the fumes and other emissions from such plants, but Waste Management Association of Australia spokesperson Gayle Sloan said they can be controlled.
"The emissions are managed and treated," Ms Sloan said.
"I think the ability to be able to capture energy from resources is way better than leaving resources in the ground and exposing ourselves to leachate and carbon monoxide.
"We know that we have facilities in the heart of Paris for example, co-located next to residences."
Mr Collins said burning rubbish is cleaner than coal.
"There are quite a few reports published and this has been a point of contention for a long time, but all the reports point to the fact that incinerating waste is much better than incinerating coal in regard to its emissions," he said.
"We control the gases and we control the emissions and capture those and deal with them appropriately.
"We deal with the offtake material, which is both electricity steam and the ash, which we then do a secondary recycling project through the ash."