Renewable help for remote mine

Print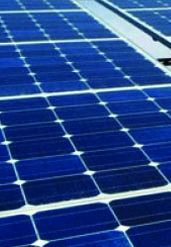 WA's Mines Minister has officially opened stage one of a new mine-linked solar-powered microgrid project.
Over 10,000 sun-tracking solar panels have been installed for a 4-megawatt photovoltaic solar power station at the remote Agnew gold mine in the northern Goldfields.
"This innovative, Australia-first project is setting the standard for powering mine sites throughout Western Australia," Mr Johnston said.
The owners of the nearby DeGrussa copper-gold mine in WA's Midwest and the Nova nickel-copper mine in the Goldfields already have similar setups.
The Australian Renewable Energy Agency put in $20.9 million of the $39.4 million DeGrussa solar project, in June 2016.
The 10-megawatt solar installation has reduced DeGrussa's annual diesel consumption by around 20 per cent.
A 26-metawatt hybrid diesel and solar power station is almost complete at Nova, 360km south-east of Kalgoorlie-Boulder.
The mine owners say the 6-megawatt installation will supply up to 20 per cent of Nova's electricity needs in full sunshine and reduce diesel usage by about 17 per cent.
Back at Agnew, there are plans for a microgrid with a total power generation capacity of 54 megawatts, including 19MW of gas and diesel, 18MW of wind, 4MW of solar and a 13MW battery.
Workers are preparing to transport fifteen blades, each measuring 66 metres in length, to form a new wind farm.
The move has been described as a "logistical nightmare".
The Australian Renewable Energy Agency is contributing $13.5 million to the $112 million project.