Recycling chief faces court

Print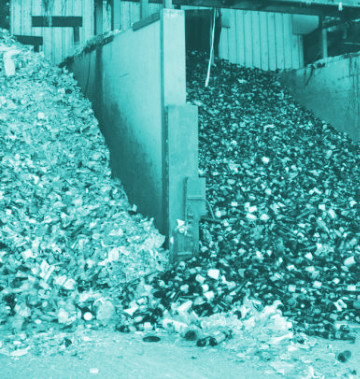 The director of an embattled Victorian recycling company faces court this week.
SKM Services Pty Ltd director Robert Italiano, 46, faced Melbourne Magistrates Court on Tuesday charged with five counts of breaching the Environment Protection Act.
The charges follow a blaze at the site in the city's north, which burned for 11 days before being extinguished, leading to the evacuation of hundreds of nearby homes and businesses.
Court documents describe the smoke and ash thrown up by the fire as "noxious or offensive to the senses of human beings", which allegedly resulted in "substantial risk of a serious threat to public health" and atmospheric pollution.
Dozens of Victorian local governments have contracts with SKM, which provides about 50 per cent of kerbside recyclables.
But the company is having an extremely rough run, having been banned from accepting recyclable waste at several of its Melbourne plants.
Victoria's Environment Protection Authority (EPA) had ordered the company to reduce its stockpiles of waste. Instead, the regulator says they increased, leading to the ban.
Some help may be on the way for the state's ailing recycling system, with the launch of a new $20 million plastics recycling plant.