Rail deal reached in NSW

Print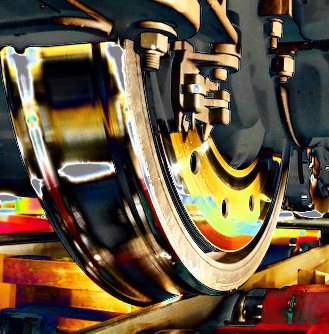 A deal has been struck to end a long-running rail worker dispute in NSW.
NSW rail workers will receive a $4,500 bonus payment as part of a deal brokered by the Perrottet government, seeking to end the chaos that industrial action has brought to the state's train network.
The NSW Government has also agreed to have the Combined Rail Union's wage claims arbitrated by the Fair Work Commission.
Premier Dominic Perrottet struck an agreement with the NSW Rail, Tram and Bus Union on Friday after a marathon Fair Work Commission sitting.
Unions are celebrating what they see as a major breakthrough for workers after months of fighting.
Industrial action and strikes had left up to 75 per cent of the state's rolling stock out of action on certain days.
The agreement includes some major concessions for the union, including a commitment to modify the state's new inner-city trains to union specifications.
The state's new inner-city fleet of South Korean-built trains have never been put into service because of safety concerns.
The unions had called for doors to be modified so guards can hang out of them when approaching and departing stations for better visibility of the platforms.
The upgrades are expected to cost around $264 million.
"There was a huge shift from Tuesday to Friday," Unions NSW assistant secretary Tom Costa told reporters.
"We've been very close on a deal for a long time, but on Tuesday and even on Friday, the government were clear they weren't prepared to arbitrate wages. They were happy to review other parts of the dispute but didn't want wages in there.
"And then on Wednesday we had the nurses' strike and a rally in Martin Place, and almost immediately there was a shift from the government not just in terms of wages, but they also threw in a $4,500 top-up payment which is a lot higher than the $3,000 given to the rest of the sector.
"It was apparent they wanted to get it done pretty quickly."
Mr Perrottet is framing the deal as a win for commuters.
"Today we have put the people of Sydney first," the premier said in a joint statement issued late on Friday with Finance Minister Damien Tudehope and Transport Minister David Elliott.
"We have now agreed to a Fair Work Commission process ... While these Fair Work Commission processes are underway, the Combined Rail Unions have agreed not to undertake any industrial action."