Private firms want more local gov. works

Print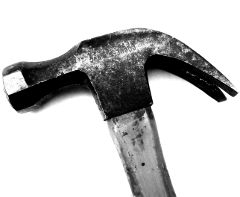 The Civil Contractors Federation (CFF) says private contractors in South Australia are missing out on vital construction work because it keeps going to local government workers.
The construction lobby says around 80 per cent of local government infrastructure projects are undertaken by council workers.
They estimate about $600 million of work is not even offered to private contractors every year.
The CFF, which claims to have 2,000 members across the country, has written letters to the state's 700 councillors to complain about the increase in council work at the cost of private business.
CFF SA branch chief Phil Sutherland told the ABC on Monday that there was an acute shortage of construction work in SA, "as everyone knows".
"That's adding to the unemployment rate," he said.
"We look around to find out; 'Okay, where's the work going?'," he said.
"Councils are doing a great deal of civil construction work while the private contractor around the corner is struggling to put food on the table of his family."
Local Government Association of SA president Dave Burgess said if councils gave more work to private business, it would result in job losses for local government.
"It might be good for the contractor but then it won't be good for the people we employ, or maybe we would have to lay off people to employ the contractors," he said.
"It's a bit of a trade-off with which way you go... and traditionally local government has been an employer and supported rate payers with jobs."