Pay disparities targeted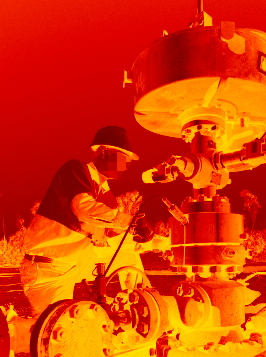 Prime Minister Anthony Albanese wants to stop businesses paying labour hire workers less than direct employees for the same work.
The Federal Government has promised to legislate a "same job, same pay" principle to limit the contracting-out of jobs across the Australian workforce.
Also this week, the Fair Work Commission has ordered mining giant Fortescue's pay and conditions be applied to 177 outsourced workers that the company is bringing in-house at its Eliwana iron ore mine in the Pilbara.
Fortescue had sought to transfer workers engaged by mining contractor MACA and Downer EDI to a direct-employment deal, offering to pay them the same as its other direct employees but under an enterprise agreement that only guaranteed minimum pay and conditions, although with better superannuation and leave benefits.
FWC deputy president Abbey Beaumon said paying workers less for doing the same job "inevitably" leads to discontent, is likely to have a "profound" effect on productivity and is "simply unfair".
"On any objective level affording employees who are performing the same work different terms and conditions of employment will inevitably give rise to discontent where one employee realises she or he has been attributed with lesser fiscal value than other," she said.
"It is not unforeseeable that the impact of this dynamic on productivity may likely be profound, and, in short, would be simply unfair."
The Australian Workers Union (AWU), representing Pilbara mine workers, seized on the comments.
"Same work, same pay sounds like an obvious, commonsense approach to fairness because that's what it is," AWU national secretary Daniel Walton said.
"Deputy president Beaumont is 100 per cent correct in her assessment. We know from experience that contracting out, and the different pay conditions it leads to, absolutely causes discontent on site."
Fortescue chief executive Elizabeth Gaines has previously spoken out against the Labor policy, saying it would risk driving wages up at a time when labour shortages were already forcing companies to pay out-of-cycle pay rises.
A Fortescue spokesperson this week said the company is "committed to providing people with the opportunity to progress their career at Fortescue, with access to a range of benefits including more generous long service leave entitlements, superannuation entitlements and compassionate leave entitlements, in addition to other benefits such our staff incentive plan and our salary sacrifice share scheme".
BHP has also sought to bring its labour hire and contractors in-house under agreements that pay them less than direct employees, while employees at Shell's floating LNG vessel, the Prelude, threatened industrial action to support their claims for a "same job, same pay" restriction on outsourcing in their enterprise agreement this week.